Award Competitions and Winning Films 2020
IDA – International Documentary Award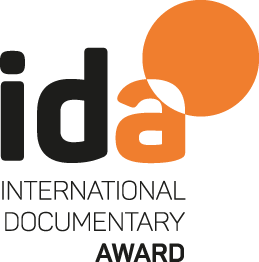 IDA celebrates documentary film as a dynamic art form and honours its rich diversity: here the format has no limits and submissions from classic to animated documentary formats are equally welcome. This competition category is dedicated to outstanding works that go beyond the factual communication of content and stimulate a reflexive and innovative analysis of human lifeworlds and societies. Films from any region and on any subject are welcome, as long as people are at the center of their focus. Prize money: EUR 1.000.-
• International documentaries, traditional to experimental
• Length: min. 45 minutes
Winner 2020
ARGUMENTS
by Emmanuelle Manck, Olivier Zabat | Great Britain, France 2019 | 108 Min. | OmeU

Arguments is a fascinating film that depicts a novel therapeutic approach to the otherwise stigmatized experience of hearing voices, an experience typically attributed in psychiatry to schizophrenia. With the clear trust and collaboration of the film's protagonists, the filmmakers humanely explore this phenomenon as a misunderstood part of human experience, but without trivializing the ways in hearing voices can be frightening, disorienting and difficult to assimilate to social life. The filmmakers manage to creatively make audible and relatable an experience that is otherwise internal and difficult to understand and have thus made an important contribution to nonfiction cinema in subject as well as form.
---
EVA – Excellence in Visual Anthropology Award
This competition reflects the diversity of ethnographic films and honors outstanding achievements and innovative works that contribute to a progressive understanding of Visual Anthropology. Films made within academic research as well as independent productions will be accepted. Traditional and experimental methods and approaches are equally welcome, as long as they correspond to anthropological principles in perspective and style. Prize money: EUR 1.000.-
• Innovative films in the field of Visual Anthropology
• Length: min. 45 minutes
Winner 2020
A NEW ERA
by Boris Svartzman | China, France 2019 | 72 Min.
In Boris Svartzman's 'New Era' we become intimately acquainted with the people of Guanzhou, a river island community in Southern China. Guanzhou is destined to become an eco-parc for the inhabitants of the rapidly encroaching suburbs of a big city. In stunningly beautiful shots, the film registers the villagers' stubborn resistance to be eradicated in this mega gentrification project. Svartzman is a gifted storyteller, as he skilfully moves from the micro settings where he is present to the larger issues that inform the acts of resistance we witness. Highlighting the affective dimensions of the villagers living precarious lives in a situation of imminent uncertainty, their rage, anger, fear, generosity and wisdom become tangible. And yet, the story goes beyond simplified depictions of justified resistance by showing the complex social dynamics that arise in the face of disempowering circumstances and sheer injustice. The filmmaker is another actor in the story. There is clearly a relationship of trust and complicity, perhaps stemming from his long-term engagement with the community over seven years. He also seems very attune to the dangers that come with the camera and he is clearly careful and sensitive not to compromise the villagers. The contrast the images create of 'old' and 'new' worlds, and the way protagonists are portrayed (with all their contradictions) truly evoke the complexities of life and living at the margins of global economies.
Honorable Mention
CRACKS
by Dimitra Kofti | Bulgaria, Germany 2018 | 55 Min. 
The film 'Cracks' gives us a sense of the social and spatial dimensions of a "post-socialist," "after democracy"-society in Pernik, a small town of Bulgaria, which was once at the heart of soviet industrialisation. It is a testament of a city and its people stuck in between economic systems and ideological eras and yet very much in transformation. The anthropologist Dimitrova Kofti offers a compelling collage of different protagonists and generations and their trajectories amidst broader global and transnational processes in the region. It conveys people's sense of disillusion and nostalgia for distant pasts and alternative futures. Each of the protagonists tells a micro-(hi)story that makes up a coherent overall film. Interlacing symbolically powerful images and stories of the past and present, the film draws out continuities, disruptions, and silent transformations of people's lives, their city, and their imagined futures.
Honorable Mention
ZAGROS
by Ariane Lorrain, Shahab Mihandoust | Iran, Canada 2018 | 58 Min.
Zagros is a beautiful film on the ancient craft of carpet-making that the filmmakers elegantly interweave with the lives of its makers. The directors succeed in using the filmic medium to communicate a complex and colourful visual ethnography, that masterfully weaves together the production process and the everyday lives of its makers in ways that resemble the skilled fingers of the carpet-weavers, who weave together the threads in the film's opening scene. The film made us forget the criteria we set for the EVA award and although it left us with some questions like who is behind this camera, it also made us question our questions. With a camera clearly in love with the world in front of it, eager to capture colour, texture, movement and song, this is a film that essentially manages to communicate intimacy, agency and humour, through sensory experiences of the everyday and giving the audience a sense of place and of being in the world.
---
ADA – Austrian Documentary Award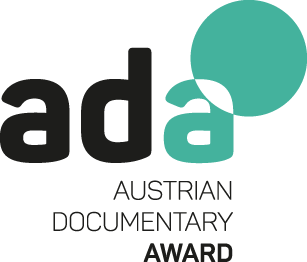 To promote Austrian Documentaries an international jury selects the best Austrian documentary film. Films with a minimum length of 45 minutes can be submitted for this category either if they are produced by an Austrian production company or if the director lives and/or works in Austria. Prize money: EUR 1.000.-
• Films by Austrian production companies or by directors with residence in Austria
• Length: min. 45 minutes
Winner 2020
WEIYENA – THE LONG MARCH HOME
by Judith Benedikt, Weina Zhao | Austria, China 2019 | 96 Min. | OmeU
A relentless journey into the past made on the long road to oneself. A young woman, two worlds, a manoeuvre through the memories of parents and grandparents who experienced and survived the dictatorship of Mao Zedong. Through each frame runs the ambition to live up to these stories as well as to the people who tell or withhold them. Hereby, rather than sorting memories, film takes on the task of examining the past, present and their simultaneousness. Raw, sometimes fraying, this documentary analysis repeatedly leads to moments of great density and touching comedy. For example, in the scene in which the family stages a communal cooking and the grandmother misses her entrance again and again. Or in the conversation with the same grandmother whose Mao Zedong figure on the shelf seems not to correspond with her critical statements about his regime.
The jury bestows this year's ADA Award to a film that does not strive for technical perfection. It risks confronting the protagonist with her history of origin and succeeds as a highly sensitive analysis. The sensitivity within this perspectivity also surfaces when the film tells about the family's migration story that is cinematic on several levels. By interweaving her film material with archival footage of two previous generations, the filmmaker gives account about film production in bygone decades in a fragmented manner. As a result, complicated entanglements, contradictory references and potential meanings are brought into view.
Honorable Mention
SOLO
by Artemio Benki | Argentina, Czech Republic, France, Austria 2019 | 85 Min.
Conducted with narrational precision and attention to detail, Solotakes us through the life of Martin, a young piano virtuoso who was committed to the Argentinean psychiatric hospital El Borda after he collapsed four years ago. Because of the organic film language of the director Artemio Benki, we gain insight into Martin's life, his treatment of schizophrenia and his efforts to reintegrate into the world outside the institution. By the means of sometimes almost lyrical dialogues between Martin and his psychotherapist, touching depictions of friendship and a skillful use of sound – for example, when every puff on Martin's cigarette becomes an heavy acoustic experience – the film tells about the dilemma of not being able to detach from one's dreams in artful images.
Solo isa successful piece of work, which, through elegant narrative guidance and in just a few words, draws a complex world in which we all can somehow recognise ourselves. In addition to the ADA Award 2020, the jury wants to bestow a special mention to a film that, while watching it, conveys the viewer the feeling of reading the plot and protagonists between the lines. In retrospect, this can be identified as a subtly orchestrated, creative decision.
---
ISA – International Shorts Award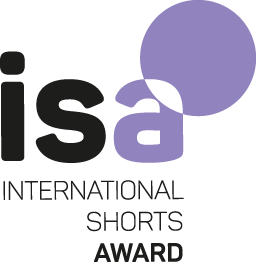 The International Shorts Award (ISA) pays well-deserved attention to the genre of short films within the festival program. Nominated documentaries stand out due to their range of subjects and show the dynamics and expressive possibilities of the short film format. Submissions to this category cannot be longer than 45 minutes. Apart from this formal requirement, there are no limits to their audio-visual style. The audience will elect the winning film of this competition. Prize money: EUR 500.-
• International short documentaries, traditional to experimental
• Length: max. 30 minutes
Winner 2020
THOSE WHO WAIT
by Steph Beeston | Philippines, Great Britain 2019 | 20 Min. | OmeU
As Jury of the "Ethnocineca" ISA Award we are very glad to give the award to Stephanie Beestons Film "Those who wait". "Those who wait" is an impressive film about a family and their struggle living on a graveyard in Manila and shows us in the most sensible way the coexistance of life and death. The calm and unobtrusive filmmakers view gives an outstanding and nevertheless joyful impression of the unusual everyday life of the acteurs and their hopes and sorrows. The reasoned approach and strong sense for style and composition in sound, music as well as image, accomplishes a precious contribution to documentary cinema.
---
ESSA – Ethnocineca Student Shorts Award
Young talents – Big cinema! With ESSA, ethnocineca attends to the multifaceted inspiration of young documentary filmmaking. The award not only presents an international platform for young filmmakers but allows the participants to discuss their works with more established filmmakers and a large festival audience. Student works and first works from the documentary field and ethnographic filmmaking with a maximum length of 30 minutes can enter this competition. ESSA is an audience award. Prize money: EUR 500.-
• Student works and first works
• Length: max. 30 minutes
Winner 2020
ABOUT LOVE ON A SMALL ISLAND
by Elaheh Habibi | Iran, Great Britain 2018 | 26 Min.
This is a wonderful, rich and complex film which constitutes an outstanding example of what ethnographic documentary can do. Exploring the relations between a man and his two wives in Qeshm Island (Iran), in their everyday life and interactions, the film presents an insightful, intimate and sincere account of the lives and loves of the protagonists. Focusing on the everyday and the mundane, instead of spectacular or emblematic aspects of the story, and defying easy moral conclusions, the filmmaker achieves to document the incredible complexity of the protagonists views and feelings, in their emotional and household arrangements. And, in turn, it makes the viewer reflect on her own stereotypes and preoccupations.
Honorable Mention
THE OUTLANDER
by Ani Antonova | Austria 2018 | 5 Min.
A film that defies easy categorisation and is playfully experimenting with form and genres, and delivering an ethnographically rich narrative. We would love to see more such experimentation in the future.