5 DREAMERS AND A HORSE
Vahagn Khachatryan, Aren Malakyan | Armenia, Germany, Switzerland 2022 | 82 Min. | Armenian with Engl. subtitles
THURSDAY, 04.05. | 8pm
Votiv Kino, Gr. Saal | TICKETS

In presence of Vahagn Khachatryan and Aren Malakyan
TUESDAY, 09.05. | 5pm
De France, Saal 1 | TICKETS

In presence of Vahagn Khachatryan and Aren Malakyan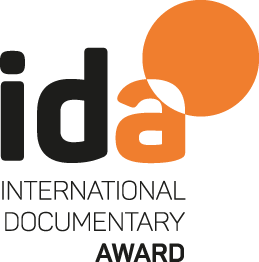 In their feature film debut, Aren Malakyan and Vahagn Khachatryan tell the story of four people and their dreams. Melania is an elevator operator in a hospital who wants to take a trip to outer space. Karen, a young farmer, hopes to find the perfect wife. And Sona and Amasia dream above the rooftops of a life of freedom and self-determination.
The stories of these dreamers reveal contrasting visions of Armenia oscillating between past and future, and marked by Soviet, post-Soviet and the Velvet Revolution. With precise framing, elegant editing and a dose of humor, the filmmakers create an image of a country in transition.

Directors: Vahagn Khachatryan, Aren Malakyan
Camera: Vahagn Khachatryan, Aren Malakyan, Andranik Sahakyan
Editing: Federico Delpero Bejar
Sound: Jonathan Darch
Production: Vahagn Khachatryan, Eva Blondiau
AWARDS
nominated Doc Alliance Award Cannes by Visions du Réel
nominated Doc Alliance Award – 65 DOK Leipzig

---
SCREENINGS
Visions du Réel
29 Hot Docs
DOK Leipzig
26 Ji.hlava IDFF
Duisburger Filmwoche
RIDM Montréal, Canada

---
BIOGRAPHIES
Vahagn Khachatryan was born in Yerevan, in 1991. At the age of seventeen, he moved to China. From 2008-2014 he studied Filmmaking at the Beijing Film Academy, where he shot several documentaries and received the Erasmus Mundus Scholarship for Masters in Documentary. Between 2014 and 2016 he was part of the DOC Nomads Programme.
The Moon The Sun And The Musketeers is his latest documentary which premiered at the Visions Du Réel in Switzerland and shown at film festivals such as DOK Leipzig, Taiwan IDFF, Moscow IFF, Cinemateca Uruguaya, San Francisco and 30 more International film festivals, winning several awards.
Aren Malakyan was born in 1991 in Vanadzor, Armenia. In 2015 he graduated from the Yerevan State Institute of Theatre and Cinematography, Faculty of Feature Films. His graduation film Girl On The Moon (2014) received the prize of the President of Republic of Armenia in 2015, as well as several prizes at international film festivals. Since then, Aren has directed the Mini-TV Series Special Department (2015) for the Armenian Public Television. 2017 together with Vahagn they found oolik production which is based in Yerevan.