Award Competitions and Winning Films 2018
IDA – International Documentary Award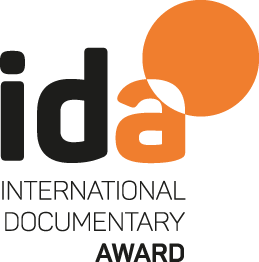 Curators: Marie-Christine Hartig, Martin Lintner, Marieluise Röttger
Jury:
Marion Guth (Producer, a_BAHN)
Angela de Souza Torresan (University of Manchester)
Antonin Svoboda (Filmmaker, Producer)
Prize Money: € 1.000.-
Award presented by: Weltmuseum Wien
Winner
20TH CIRCUIT SUSPECTS
Hesam Eslami | Iran 2017 | 73 Min. | OmeU
In 20th Circuit Suspects, director Hesam Eslami develops a rich and intriguing portrait of a male adolescent gang that runs the streets of Tehran breaking into cars. The access he gained with the young criminals, who relate to him with candid familiarity, allows Eslami to show their work, lives, aspirations, without any judgment of values or superficial morality. The guerrilla style of film-making combined with a subtle reflexive approach suits the subject matter perfectly. Not simple another coming of age tale, what we have here is an engaging story of becoming a man under precarious social and political conditions in an increasingly alienating world.
Honorable Mention
WOMEN OF FREEDOM
Abeer Zeibak Haddad | Palestine 2016 | 57 Min. | OmeU
Women of Freedom is a striking exemplar of vitally important stories that we need to make, watch, and hear. Following different testimonies on honour killing in Palestine, Abeer Zeibak Haddad shows the complexity of a world caught in between the habitual pull of tradition, under which atrocities perpetrated against women endure, and the urgent need for change. The film is witness to the courage of the women and families who, breaking a taboo, speak of their own suffering under the deep injustice of a cultural practice.
Nominees
---
EVA – Excellence in Visual Anthropology Award
Curators: Hannah Hauptmann, Katja Seidel
Jury:
Ascan Breuer (Filmmaker)
Ulrike Davis-Sulikowski (University of Vienna)
Caterina Sartori (RAI Film Festival)
Prize Money: € 1.000.-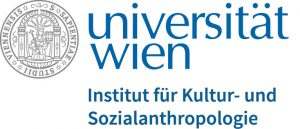 Award sponsored by: Institut für Kultur- und Sozialanthropologie
Winner
REMAKE OF A SUMMER
Magali Bragard, Séverine Enjolras | France 2016 | 96 Min. | OmeU
We are very happy to announce this year's winner of the EVA competition: It is Remake of a Summerdirected by Magali Bragard and Severine Enjolras. The film is a wonderful homage to Cinema verité and the cineastic and anthropological vision of Jean Rouch and Edgar Morin. Their Chronique d'un été/Chronicle of a Summer(F1961, b/w) introduced anthropological field research to the cinema and to a large audience. At the same time it heavily influenced French documentary as well as fictional film-making by its application of a social research method as an aesthetic, cineastic tool. This seminal film also contains one of the first testimonies of a Holocaust survivor – the artist Marceline Loridan-Ivens, widow of Ioris Yvens, who talks about her experience of WW II and the time in Auschwitz-Birkenau in a famous monologue at the Place de la Concorde. Loridan-Ivens is also the key person for Bragard and Enjolras' Remake of a Summer as they take a fresh approach to the film by questioning themselves in their attempt to do 'a retake' of the original in the present by following its methods, aesthetics and locations. Talking to people in the streets of Paris and its banlieus, at their chosen activities, spots and places, people and camera equally participate. The result is a beautiful film, which demonstrates the strength of this cineastic language but also the validity of a research method; the simple question "Are you happy?" always yields sheer unlimited answers and opens fields of vision and understanding. This documentary shows that the direct and dialogical approach to 'the people' is and always will be the ideal way for social and cultural sciences as well as for politics to understand people's needs and desires, before answering questions like "What is to be done?". It also shows that the 'pursuit of happiness' is not only a timeless task of every individual human being, but should also be the central question of society, culture, politics, and philosophy. To ask "Are you happy?" will never be outdated, and should be asked in every generation, time and again. This is exactly what Magali Bragard and Severine Enjolras are doing.
Honorable Mentions
KHO KI PA LÚ – UP DOWN & SIDEWAYS
Anushka Meenakshi, Iswar Srikumar | India 2017 | 83 Min. | OmeU
Additionally, we would like to award a special mention to the film Up Down & Sideways / Kho kipa lüby the directors Anushka Meenakshi and Iswar Srikumar. We were spellbound by the film's extraordinary rendition of the Li, the songs sung by farmers in Nagaland. The songs and the ambient sound together create a highly refined soundtrack that take the viewer inside the hard, physical labour performed in small cooperative groups of people working the land, the müle, collectively. The durational aspect of the film – its long shots depicting the farm work accompanied by songs, which are rarely cut short – works extraordinarily well in conveying the sense of the collective working and singing together. The songs take the viewer through the long repetitive movements in the same way that they take the workers through the day. Added to all these elements is a flawless photography of a stunning landscape. Congratulations to the filmmakers.
Nominees
---
ADA – Austrian Documentary Award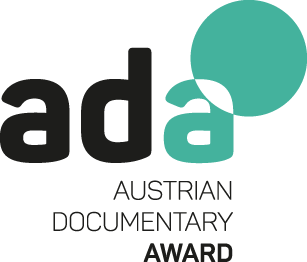 Curators: Marie-Christine Hartig, Martin Lintner, Katja Seidel
Jury:
Maximilian Feldmann (Filmmaker)
Caroline Haidacher (ORF-Redakteurin)
Tom Waibel (KINOKI)
Prize money: € 1.000.-
Award sponsored by: Fachverband der Film- und Musikwirtschaft
Winner
MABACHER – #UNGEBROCHEN
Stefan Wolner | Austria 2017 | 80 Min. | OmeU
The amusing portrait of the Youtube star Mabacher impresses with its humorous but sensitive view on the protagonist's everyday life which is full of surprises, barriers and above all a fight against cliches. The filmmakers are at eye level with Mabacher and thus impressively prove that films about people with disabilities can get along without stereotypes and victimisation. Gradually, the protagonist's autonomy becomes evident and unfolds as it is not represented as something remarkable but as a given. Portraits of people with disabilities are rare and often limited in their depiction, however, the film's witty but respectful approach confirmed the jury's decision: we award this year's ADA, Austrian Documentary Award, to Mabacher #unbroken.
Nominees
---
ISA – International Shorts Award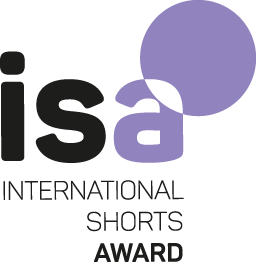 Curators: Valerie Blankenbyl, Rocío Burchard

Jury:
Audience
Prize money: € 500.-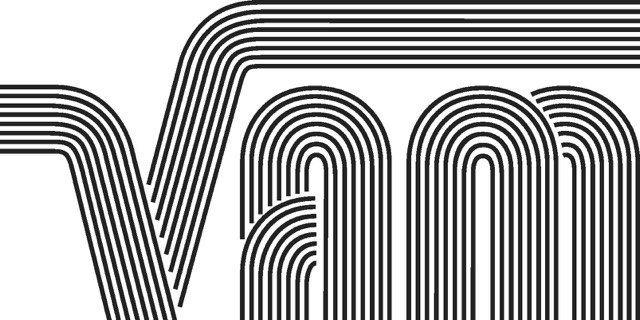 Award sponsored by: Verwertungsgesellschaft für audiovisuelle Medien
Winner
THE LAKE
Daria Blokhina | Russia, 2016 | 30 Min. | OmeU
Nominees
---
ESSA – Ethnocineca Student Shorts Award
Curators: Nóra Soponyai, Elena Staroste, Simone Traunmüller
Jury:
Audience
Prize money: € 500.-
Award sponsored by:Okto TV
Winner

MIĘDZY NAMI – BETWEEN US
Maciej Miller | Poland 2017 | 30 Min. | OmeU
Nominees