ALL OF OUR HEARTBEATS ARE CONNECTED THROUGH EXPLODING STARS
Jennifer Rainsford | Sweden 2022 | 77 Min. | Japanese, English with Engl. subtitles
SUNDAY, 07.05. | 9pm
Votiv Kino, Gr. Saal | TICKETS

Austrian Premiere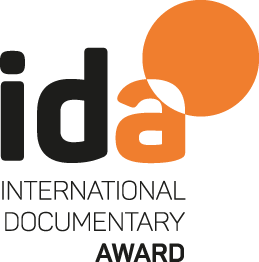 The devastating 2011 Tsunami off the coast of Japan have left a deep and lasting wound. In countless dives in the sea, Yasu continues to search for his wife. Satoko hopes to find a new love by overcoming his trauma, and Sachiko writes letters to her husband who was swept away by the waves. In the meantime, nature is already forging new paths and new life forms thrive thousands of meters below sea level.
In a breathtaking odyssey, Jennifer Rainsford follows the movements of the ocean and tells of grief and how man and nature reunite after traumatic events. And so, a cinematic essay develops into a mosaic-like meditation about invisible bonds.
Director: Jennifer Rainsford
Camera: Karolina Pajak, Iga Mikler, Wojtek Sulezycki
Editing: Camille Cotte, Amalie Westerlin Tjellesen
Sound: Teho Teardo, Ted Krotkiewski, Robert Hefter
Production: Michael Krotkiewski, Mirjam Gelhorn, David Herdies

AWARDS
Winner, Guldbagge, Best Sound Design, 2023
Nominated, best documentary, Vision du Reel, 2022
Winner, audience award Pesaro Film Festiva, 2022
Nominatied, best editing, Mirage Film Festival, 2022
Nominated, best sound design, Mirage Film Festival, 2022
Special Mention, Green Competition, Watch Docs Film Festival, 2022

---
SCREENINGS
Vision du reel International Feature Film Competition
Hot Docs
Documental Ambulante
Pesaro Film Festival
MDOC – Melgaço International Documentary Film Festival
Camden IFF
Another Way Festival
Buffalo Int. FF
European Film Festival Palić
DMZ International Documentary Film Festival
Mirage FF
Criterion Bioskop Netherlands 2022
Underhill International Film Festival 2022,
Kasseler Dokfest 2022
DocPoint, Helsinki, 2023
Music & Cinema International Festival, Marseille, 2023
Visions of Nature/Voices of Nature Environmental Film Festival, Florida, 2023
---
BIOGRAPHY
Jennifer Rainsford, is a visual artist and director based in Stockholm. Her short films and installations have been shown at festivals such as Oberhausen, Berlinale, Rotterdam and CPH:DOX. Her last film Lake on fire was selected for the main competition "Startsladden" at Gothenburg IFF 2020. "All of ur Heartbeats Are Connected Through Exploding Stars" is her first feature length documentary.