BIRDSONG
Omi Zola Gupta, Sparsh Ahuja | Great Britain, Laos 2022 | 18 Min. | Hmong with Engl. subtitles
SUNDAY, 07.05. | 5pm
De France, Saal 1 | TICKETS
PART OF THE SHORT FILM PROGRAMME ISA I
Austrian Premiere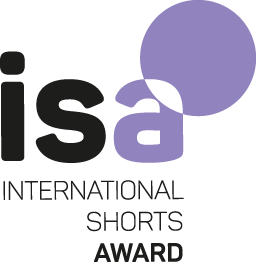 Over whistling sounds gently lay stories that wander through time. Tales of love and loneliness, belonging and displacement, birds and insects – "I arrived as the birds sang and the insects cried. I will echo their calls."
BIRDSONG portrays the disappearing tradition of whistling among the Hmong, a community in northern Laos whose storytelling tradition straddles the line between music and language. This poetic portrait visualises communication and memory that live outside the spoken word, between man and nature, between past and present. What role does film take as a testimony and language for disappearing forms of narratives?
Director: Omi Zola Gupta, Sparsh Ahuja
Camera: Janamejaya Daroz
Editing: Giorgia Zarantonello
Sound: Carlos San Juan Juanchi
Production: Sparsh Ahuja, Omi Zola Gupta, Dorn Bouttasing
---
SCREENINGS
Aesthetica Short Film Festival (World/Domestic Premiere, UK, Nov 2022)
SXSW Film & TV Festival (International Premiere, USA, March 2023)
San Francisco International Film Festival (California Premiere, USA, April 2023
---
BIOGRAPHIES

Omi Zola Gupta
Omi Zola Gupta is a writer and director living and working between the UK and India. He works across narrative, documentary, and experimental modes of filmmaking. His recent work includes writing Child of Empire, a VR docufiction that had its world premiere at Sundance Film Festival 2022. His work has exhibited at the BFI and the V&A, London.

Sparsh Ahuja
Sparsh Ahuja is a multimedia producer and National Geographic Explorer working primarily in animation and documentary. His work has featured in TIME and The BBC. His debut film, Child of Empire, premiered at the Sundance Film Festival, and his three-part animated series, Lost Migrations, premiered at the British Film Institute in August 2022.