BLACK PRESIDENT
Mpumelelo Mcata | Zimbabwe, South Africa, Great Britain 2015 | 86 min. | OmeU
19.05. | 6pm
Votiv Kino, Gr. Saal | TICKETS
together with UNDER THE WHITE MASK
PART OF THE GUEST PROGRAMME CURATED BY KATARINA HEDRÉN
Austrian Premiere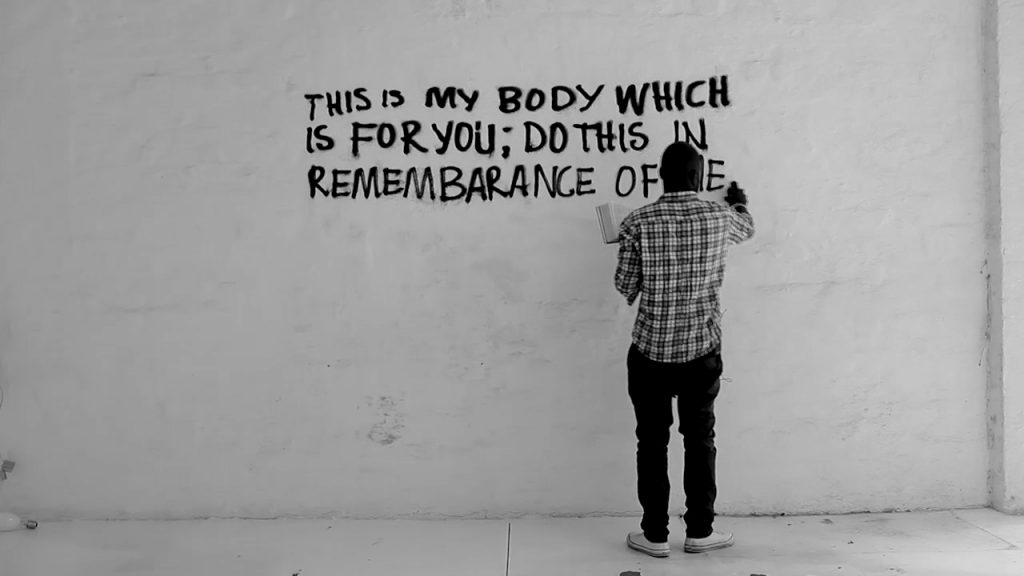 Mpumelelo Mcata, South African filmmaker, cultural activist and BLK JKS guitarist tells the personal story of renowned Zimbabwean artist Kudzanai Chiurai. Like his protagonist, Mcata struggles with the issues and meaning of identity, displacement, and uprooting, and focuses on the responsibility of African artists* in a globalised world. It seems far too easy to be tempted to settle for emulating the West instead of following one's own path.
In his feature-length debut BLACK PRESIDENT, Mcata tackles big questions: "Where in the world, who in the world, and what in the world am I?"
Director: Mpumelelo Mcata
Screenplay: Mpumelelo Mcata & Anna Teeman
Camera: Motheo Modaguru Moeng
Additional Camera: Liam Lynch
Editing: Khalid Shamis
Music: Mpumelelo Mcata, João Orecchia
Production: Anna Teeman, END STREET PRODUCTIONS
With: Kudzanai Chiurai, Anna Teeman, Melissa Goba, Lindiwe Matshikiza, Zaki Ibrahim
SCREENINGS
Berlinale 2015

---
BIOGRAPHY
Mpumelelo Mcata is one of South Africa's leading artists and cultural activists. Mpumelelo is perhaps best known as one part of internationally acclaimed South African SAMA award winning band the BLK JKS – although he plays the guitar, self-taught at that, he is quick to remind anyone who will listen that he is not a guitarist.
Mpumelelo, considers himself a conduit and artist who is as passionate about film or art in general as he is about music. His work, whatever the medium, is always about honesty and the stretching and testing of boundaries. 'Black President' – his debut feature – a creative documentary World premiered as part of Forum Expanded at the 2015 Berlinale.