HISTÓRIAS DE LOBOS – HISTORIES OF WOLVES
Agnes Meng | Portugal 2018 | 22 Min. | OmeU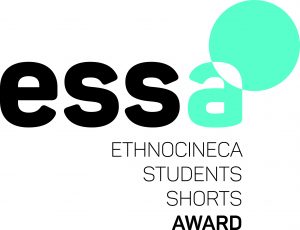 Agnes Meng's film takes the audience in the remote village of Pitões das Junias in northeastern Portugal. The film is a collection of stories and myths about the local wolves: spread through generations of shepherds and villagers, inspired by the breathtaking beauty of the isolated mountains and the constant confrontation with the dangers of harsh environments, the boundaries between real life and mysticism blur increasingly.
---
Director: Agnes Meng
Assistant Director: José Fernandes
Director of Photography: Agnes Meng
Sound: Mário Gajo de Carvalho
Editor: Agnes Meng
Production: DOCNOMADS EMMC
Co-production: Filmes do Gajo

---
Biography
Agnes Meng, born in 1991, is a documentary filmmaker and cinematographer, now based in Lisbon, Portugal. She graduated from School of Journalism and Communication in Tsinghua University; "DocNomads" Erasmus Joint Master that involve study at Universidade Lusófona in Lisbon, University of Theatre and Film Arts in Budapest and LUCA School of Arts in Brussels. Agnes has a background in filmmaking, journalism and anthropology, she worked as anthropology research assistant in south west China and Tibetan region. Her first short documentary "Histories of Wolves" premiered at 25th HotDocs Canadian International Documentary Festival, it was screened in the international competition at IndieLisboa 2018, MakeDox 2018, and won the best short documentary award at 21st Guanajuato International Film Festival in Mexico, becoming eligible for the Oscars at 2019.

---
Screenings and Awards
15th IndieLisboa International Film Festival, Portugal, 2018
21th Guanajuato International Film Festival, México, 2018 – Best International Short Documentary
5th Curt'Arruda Film Festival, Portugal, 2018 – Best Film
​25th HotDocs International Film Festival, Canada, 2018
9th MakeDox, Macedonia, 2018
16th World Film Festival, Estonia, 2019
15th Akbank Short Film Festival, Turkey, 2019
16th Festival international du film ethnographique du Québec, Canada, 2019
23rd REGARD Saguenay International Short Film Festival, Canada, 2019