LETTERS2MAYBE
Yehuda Sharim | USA, Canada 2021 | 92 Min. | OmeU
13.05. | 7pm
Votiv Kino, Gr. Saal | TICKETS
together with THE WORLD IS BLUE AT ITS EDGES

14.05. & 15.05. | ONLINE | WATCH ONLINE (available from 14.05.)
FILM TALK with Yehuda Sharim | 13.05. | 3–5pm
Austrian Premiere
In presence of Yehuda Sharim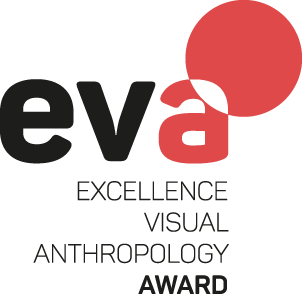 "Look at me!" They want to be seen and heard. Migrants in Houston, Texas, articulate their inner conflicts. They are people from all over the world who are now Americans or at least want to be, who live there, have found refuge there or are still looking for it. Yehuda Sharim listens to them, opens up a tangible cinematic space for the protagonists and enables an active participation of those who defend themselves against the adversities of their circumstances
LETTERS2MAYBE is an unfinished poetry that expresses with great empathy and trust an unflinching demand for justice and solidarity. Dream and reality, hope and everyday life become blurred.
Director: Yehuda Sharim (he/him)
Camera: Yehuda Sharim
Editing: Yehuda Sharim
Colour: Frederick Trevino, Beambox Studio
Sound design: Scott Szabo
Original music: Federico Llach
Executive producer: Sharim Studio
Producers: J. Alex Mathews, Yehuda Sharim
Production team: Alondra Martinez, Taara Clarke
Poster design and art: Richard Gomez
Subtitles: Arianna Marino
Spanish Translation: Alma Cabrera-Alvarado
SCREENINGS
New Jersey International Film Festival 2022, United States
Houston Iranian Film Festival 2022, United States
Twin Rivers Media Festival 2022, United States
Bremen Film Festival 2022, Germany
---
BIOGRAPHY
Yehuda Sharim is a filmmaker, poet, and professor. His feature films include WE ARE IN IT (2016), LESSONS IN SEEING (2017), SEEDS OF ALL THINGS (2018), SONGS THAT NEVER END (2019), and LETTERS2MAYBE (2021). He has also directed a short film entitled RED LINE LULLABY (2020).
His films have appeared in film festivals and university settings worldwide, and provide a comparative study of immigration and displacement, shedding light on the changing constructions of home, nation, and belonging.
---
FILMOGRAPHY
LETTERS2MAYBE (2021)
RED LINE LULLABY (2020)
SONGS THAT NEVER END (2019)
SEEDS OF ALL THINGS (2018)
LESSONS IN SEEING (2017)
WE ARE IN IT (2016)