PARIZAD
Mehdi Imani Shahmiri | Iran 2021 | 24 Min. | OmeU
15.05. | 3 pm
Votiv Kino, Gr. Saal | TICKETS
PART OF THE SHORT FILM PROGRAMME ISA II

Austrian Premiere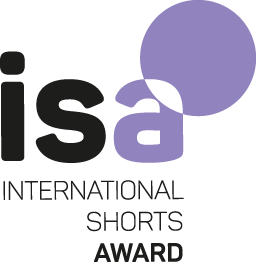 Keshvar makes an ancient, mysterious textile on her weaving loom. She does not want to move into the city where her children live and choses to stay alone. It is said that because of her solitude, Keshvar weaves the most beautiful carpets far and wide. She tells a story about a fairy and a shepherd who came to her village one day. In this tale, the legend of the famous weaver Parizad blurs with her own life.
PARIZAD devotes itself in powerful images to an ancient craft the spiritual significance of which seems to have been forgotten. Two characters from different ages and realities are woven together atmospherically and with cleverly created tension.
Director: Mehdi Imani Shahmiri
Camera: Zanyar Lotfi
Editing: Sadra Shargh
Sound: Amir Reza Sabaghian, Taher Pishvai, Ali Dehghanzadeh
Production: Semnan IRIB
AWARDS
The 17th Kazan international Film Festival of Russia (best short documentary)
The 48th international Austrian Festival of nation (best documentary)
The 39th asolo art film festival (best short film on art)
The 8th Festival del cinema povero (best documentary)
---
SCREENINGS
The 14th cinema verite Iranian international Documentary Film Festival (Nominated for Best Director and Editor)
The 37th Tehran international Short Film Festival (Nominated for Best Director )
Prague International Indie Film Festival 2021(Nominated for Best Director )
The 19th BIG SKY Documentary film festival 2022
The 25th FLICKERS' RHODE ISLAND INTERNATIONAL FILM FESTIVAL 2021
The 36th FIFF (festival international du film de fribourg) 2022
---
BIOGRAPHY
Mehdi Imani Shahmiri was born on April 3, 1988 in Iran. Mehdi Imani holds a bachelor's degree in filmmaking and a master's degree in television production. He works in the field of research and writing, as well as directing and producing documentaries and feature films.