ROMAN'S CHILDHOOD
Linas Mikuta | Lithuania | 50 Min. | OmeU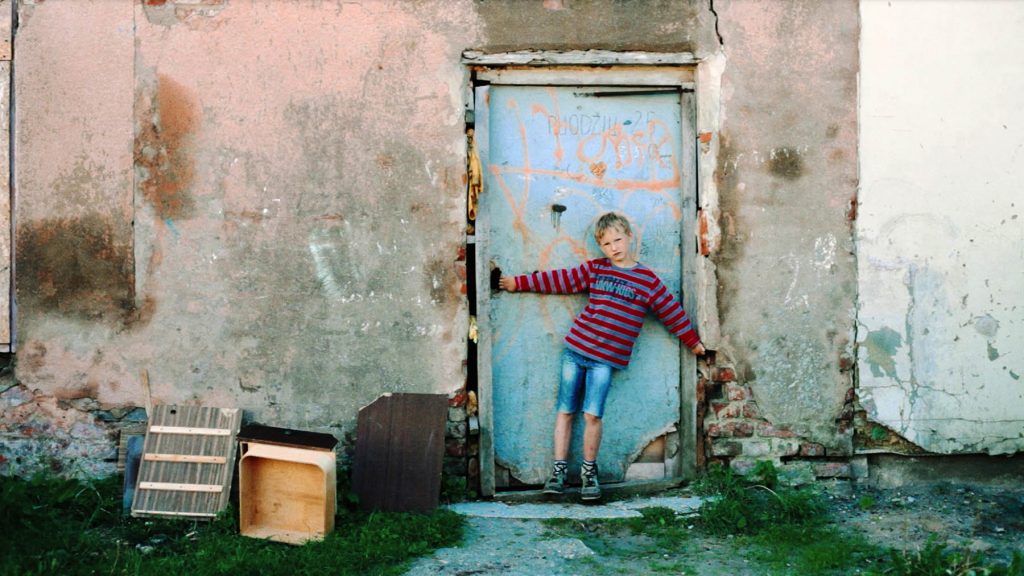 Roman lives with his parents, Aivaras and Diana, in an abandoned house in the Lithuanian port town of Klaipėda. Lovingly, his father and mother make sure that their son wants nothing despite his impoverished circumstances. They don't always succeed, but Roman doesn't care. It is enough for him to receive the best that an eight-year-old boy can dream of: absolute freedom, the freedom to roam the narrow streets of the old town, swim in the sea, climb fences, or search the ruins. It doesn't even occur to him that this can be dangerous.
In ROMAN'S CHILDHOOD, Linas Mikuta takes a loving, gentle, and heartwarming look at the importance of community, care, and family.
Director, Editor, Producer: Linas Mikuta
Director of Photography: Kristina Sereikaitė
Sound: Jonas Maksvytis
Music: David Hilowitz
Colour Grading: Jonas Zagorskas
Screenings
Moscow Premiere, International film festival, Moscow, Russia, 2020
Rossia, Open documentary film festival, Yekaterinburg, Russia, 2020
Scanorama, European Film Forum, Vilnius, Lithuania, 2020 National Premiere
DOK Leipzig International Documentary and Animated film Festival, International competition, Leipzig, Germany, 2020 World Premiere
---
Biography
Linas Mikuta (b.1980) – Lithuanian film and theatre director. He was graduated as a Theatre Director at the Lithuanian Academy of Music and Theatre in 2003. In 2015 he finished his Master studies as Film Director at the LMTA. Films of Linas Mikuta are widely known around the globe. His films "Dead Ears", "Dinner", "Dzukija's Bull", "Fellow Travelers" participated in over 50 festivals (such as DOK Leipzig, Krakow Film Festival, FIDBA, Sole Luna Doc, Festival dei Popoli, Camerimage, Lima Independentie, etc) and was awarded more than 20 times.