SHREDDED
Noam Stolerman | Israel 2020 | 17 Min. | OmeU
14.05. | 5pm
De France, Saal 1 | TICKETS
PART OF THE SHORT FILM PROGRAMME ISA I
Austrian Premiere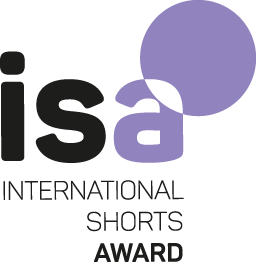 At the age of 44 and after a year of intensive training, Yehuda is about to go on stage to compete for the title of Mister Israel. Yehuda, a divorced father who has dedicated his life to bodybuilding, has waited a long time for this moment. Accompanied by his 11-year-old daughter and his personal trainer, he tries to prepare himself physically and mentally to win the competition. His freshly oiled and well-muscled body looks indestructible, but his heart and soul are in turmoil.
SHREDDED tells of the brief moment before the big performance and yet reveals so much about Yehuda's life, his worries and his hopes.
Director: Noam Stolerman (he/him)
Producer: Keren Temkin (she/her)
Camera: Noam Stolerman
Editing: Noam Stolerman
Sound: Rei Elbaz (he/him)
Production: Filmpark Productions
SCREENINGS
Austin Film Festival 2020
PÖFF Shorts 2020
Miami Jewish Film Festival 2021
Sidewalk Film Festival 2021
Mammoth Lakes Film Festival 2021
Athens International Film and Video Festival 2021
Brussels Independent Film Festival 2022
Roving Eye Film Festival 2021
---
BIOGRAPHY
Graduated Minshar School of Art in 2011 and directed "Yehoshua", a short drama which screened in several international film festivals. In 2018 released his first documentary feature, "The Dreamers' Field", which was shot in two countries over the span of 3 years. The film screened at various film festivals around the world and won international awards. Currently Noam is in development of his second documentary feature film dealing with his father's dying days.