SO FOUL A SKY
Álvaro F. Pulpeiro | Colombia, Spain, Great Britain 2021 | 83 Min. | OmeU
13.05. | 7pm
De France, Saal 1 | TICKETS

Austrian Premiere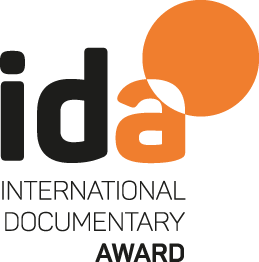 In the shadow of colossal oil refineries, migrants cross the border between Venezuela and Brazil, petrol smugglers venture across the hostile Guajira desert and shadowy figures patrol the night. Radios are filled with voices from both sides of the ideological struggle that divides the capital.
As the first petro-state in the world, Venezuela has turned into one of the first victims of global oil capitalism as it is being hit by the worst crisis in South America in the 21st Century.
Dystopian in appearance, SO FOUL A SKY captures the storm clouds hovering over the border region with remarkable immersive and sensory power. A tempest is to be expected.
Director: Alvaro F. Pulpeiro
Camera: Mauricio Reyes Serrano, Álvaro F. Pulpeiro
Editing: Martín Amézaga
Music: Sergio Gutiérrez Zuluaga
Sound: Tomas Blazukas
Production: Laura Solano, Camara Lenta S.A.S

SCREENINGS & AWARDS
World Premiere CPH:DOX Next:Wave Award Competition, 2021
IndieLisboa International Film Festival 2021 (Lisbon, Portugal) – Silvestre Competition
Millennium Docs Against Gravity 2021 (Warsaw, Poland) – The Different Faces of Latin America – Nominated to Best Cinematography Award, Focus Award for the Greatest Personality of the Festival, Audience Award
DMZ Docs International Documentary Film <Festival 2021 (Goyanggi-do, Korea) – Official International Competition
Olhar do Cinema Festival Internacional de Curitiba 2021 (Curitiba, Brazil) – Competition
Saratov Sufferings International Film Festival of Documentary Drama, Official Selection (Saratov, Russia) – WINNER BEST CINEMATOGRAPHY AWARD
DocsMX Festival de Cine Documental México, Nuestra América Competitive Selection (Mexico City, Mexico)
BIFF Bogotá International Film Festival, Colombia Viva Official Selection (Bogotá, Colombia)
AIFF Athens International Film Festival, International Documentary Competition – Stranger than Fiction (Athens, Greece)
Biografilm Festival 2021 (Bologna, Italy) – Official International Competition
Development LAB DocsBarcelona Work in Progress
---
BIOGRAPHY
Álvaro F. Pulpeiro is a writer, filmmaker, and photographer currently based between London and Barranquilla. Born in 1990, spends his first years of life in Saguenay, Quebec, and Northern Galicia, Spain. After being brought up between Northern Brazil and Western Australia, moves to London where he graduates from the Architectural Association School of Architecture in 2015. His practice has mainly taken place in South America.

---
FILMOGRAPHY
SOL MIHI SEMPER LUCET (16', 2015)
World Premiere: PlayDoc Festival Internacinal de Documentais Tui, Sección Cinema Galego 2015
THE YOUNG-GIRL DOESN'T AGE. SHE DECOMPOSES (20',2019)
World Premiere: FILMADRID, Official Selection 2019
NOCTURNO: GHOSTS OF THE SEA IN PORT (72', 2017)
World Premiere: FICX Gijón, Competitive Selection Llendes 2017
International Premiere: EIFF Edinburgh, Official Documentary Selection 2018
SO FOUL A SKY (83′, 2021)
World Premiere: CPH:DOX, Next:Wave Competition 2021