STORGETNYA
Hovig Hagopian | France, Armenia 2021 | 20 Min. | OmeU
16.05. | 5pm
De France, Saal 1 | TICKETS
PART OF THE SHORT FILM PROGRAMME ESSA II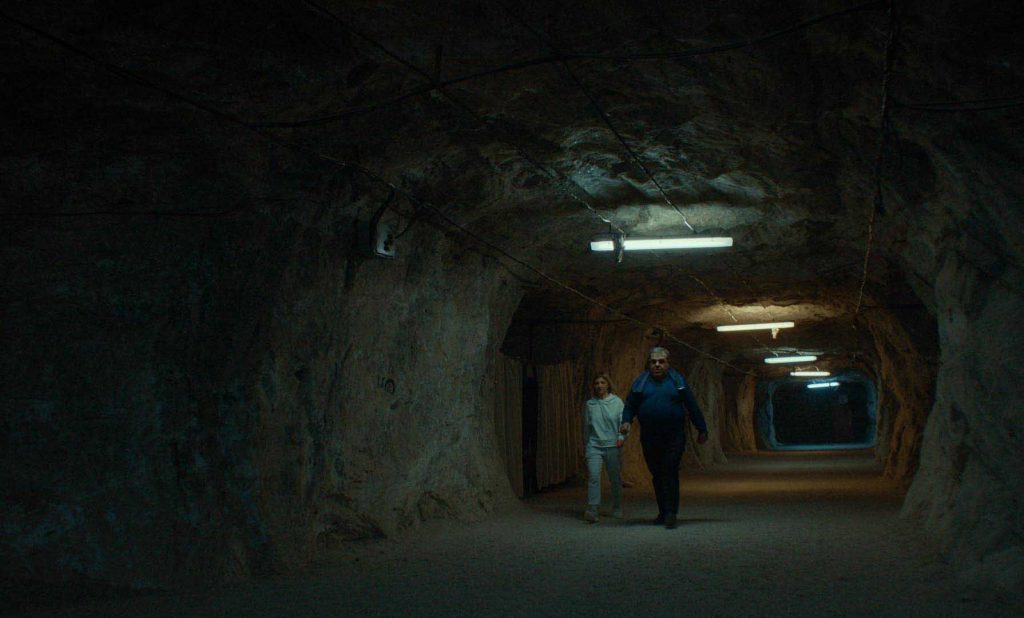 230 metres underground, a section of the Armenian salt mine Avan is used as a sanatorium for asthmatics. Canopies protect the beds from falling rocks, while cleaners continually sweep them and the dust away until the power fails once again, leaving smartphone lamps as the last remaining source of light. Conversations with the janitor, strolls through the tunnels, billiard games and medical consultations set the rhythm of this underground clinic.
STORGETNYA takes us to a surreal place and inspects it like a silent observer. With wit and a certain amount of scurrility, the sociology of this habitat unfolds far away from daylight.
Director: Hovig Hagopian
Camera: Hovig Hagopian
Editing: Lucie Brux
Sound engineering: Hayk Israelyan
Sound editing: Benoît Gargonne
Sound mix: Sylvain Adas
Production: Astrig Chandèze-Avakian
SCREENING & AWARDS
(selection)
Best Documentary Award from the professional jury at the National Student Short Film Festival 2021 (France)
Focus Caucasus Award (Grand Prix): CINEDOC-TBILISI 2021 (Georgia)
Silver Apricot (2nd prize): Golden Apricot 2021 (Armenia)
Best Short Documentary: Almaty Indie Film Festival 2021 (Kazakhstan)
Best Short Documentary Film Award: Annual Arpa International Film Festival 2021 (USA)
Special Mention Lux Competition: CaracasDoc 2021 (Venezuela)
International Documentary Film Festival Amsterdam 2020 (Netherlands)
Docaviv – The Tel Aviv International Documentary Film Festival 2021 (Israel)
National Student Short Film Festival 2021 (France)
Vienna Shorts 2021 (Austria)
Nahal International Student Short Film Festival 2021 (Iran)
VENICE ARCHITECTURE FILM FESTIVAL 2021 (Italy)
Seoul International Senior Film Festival 2021 (South Korea)
Jakarta Independent Film Festival 2021 (Indonesia)
Festival dei Popoli 2021 (Italy)
Iran International Documentary Film Festival, Cinema Vérité 2021 (Iran)
GoDebut European Film Festival 2021 (Lithuania)
Melbourne Short Film Festival 2022 (Australia)
Chennai International Documentary and Short Film Festival 2022 (India)
Socially Relevant Film Festival 2022, New York (USA)
---
BIOGRAPHY
Hovig Hagopian is born in 1994 in Paris, France. After studying cinema at the Sorbonne Nouvelle, he entered in 2016 La Fémis film school where he studied cinematography. STORGETNYA is his graduation film. It had its world premiere at IDFA and has been selected in 40 festivals yet.