A PILE OF GHOSTS
Ella Raidel | Austria, Singapore 2021 | 70 Min. | OmeU
16.05. | 5pm
Votiv Kino, Gr. Saal | TICKETS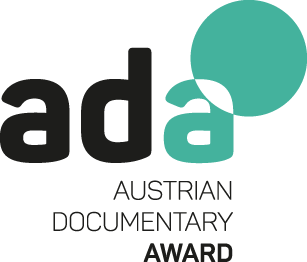 A concrete mixer promises "building with heart". Replicas of famous buildings populate a desert-like area in the middle of nowhere as photographic eye-catchers for tourists. A real estate agent drives a golf cart through the expansive speculative landscape. Several sky-scrapers are in their planning stages and bear witness to a merciless investment policy aimed at maximising profits. But a hotel owner and fan of old Hollywood movies resists these pre-sold dreams of life.
A ghost story of China's urbanisation, where entire cities are built on pure speculation without any existing need, A PILE OF GHOSTS satirises the grotesques of capitalism in fictional scenes and documentary accompaniment.
Director: Ella Raidel
Camera: Ella Raidel, Djordje Arambasic, Karel Picha, Vincent Zheng
Editing: Daniel Hui
Sound: Huawei Cheng, Tong Zhang
Production: Ella Raidel
With the support of: The Austrian Science Fund, FWF, BKA – innovative film, Wien Kultur MA 7, Land Oberösterreich, NTU Singapore
Sound Design: Sander Saarmets
Production Assistent: Hongjohn Lin
Production Consulting: PUrsula Wolschlager
Colour Grading: Junbin Chen
Visual Effects: Ben Seide
Protagonists: Yakira Cang, Charles Yang
---
SCREENINGS
2021
Jihlava – IDFF East Silver Market
Wien – this human world International Human Rights Film Festival
Rotterdam Architecture Film Festival
---
BIOGRAPHY
Ella Raidel, born 1970 in Gmunden, studied and received her PhD at the Linz University of Art, lives and works in Taipei. Since 2019 she is Asst. Professor at NTU Singapore. Ella Raidel is an artist and filmmaker and presented her work at international video and film festivals as well as in exhibitions, such as Transmediale 2013 (Haus der Kulturen der Welt, Berlin), Floating Islands (Shanghai Biennale 2012/13 Kinmen/Taiwan), Asian Triennale Manchester, Discovering the Other (National Palace Museum Taipei), Based Upon: True Stories (Witte de Wit Rotterdam).