AT THE FEET OF MY MOTHER
Vincent Sparreboom | Netherlands 2021 | 28 Min. | OmeU
15.05. | 5pm
De France, Saal 1 | TICKETS
PART OF THE SHORT FILM PROGRAMME ESSA I

Austrian Premiere
In presence of Vincent Sparreboom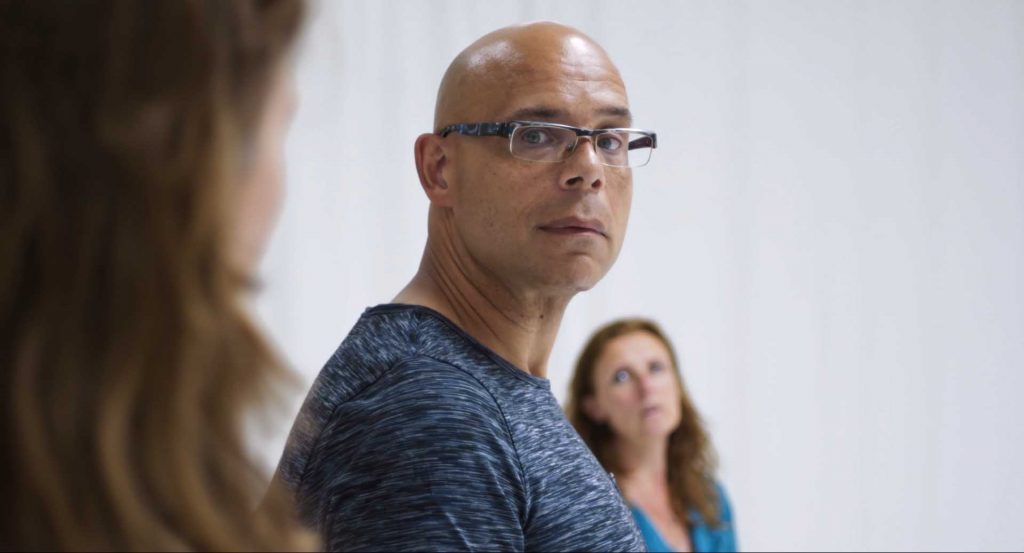 Parentification is a term used in family therapy to describe a reversal of social roles between parents and their child. Confronted with such a parentification in the context of a family constellation, Lucien works through his own childhood marked by a lack of safety and family violence.
AT THE FEET OF MY MOTHER is an emotional roller coaster ride. Dry in its realisation and with Lucien's facial expressions in focus throughout the film, Vincent Sparreboom enables the audience to accompany and mirror all his protagonist's feelings.
Director: Vincent Sparreboom (he/him)
Camera: Vincent Sparreboom (he/him)
Editing: Inez Poortinga (she/her)
Sound: Koos van der Vaart (he/him)
Production: Meggy Gerritsen (she/her) & Lienke Roos (she/her), HKU University of the Arts
---
SCREENINGS
Netherlands Film Festival, the Netherlands, 2021
Go Short International Short Film Festival Nijmegen, the Netherlands, 2022
39th Busan International Short Film Festival, Korea, 2022
---
BIOGRAPHY
At the Feet of my Mother is Vincent's graduation film from the HKU University of the Arts Utrecht. His previous film Mama Mania screened at over 30 international film festivals including DOK Leipzig and Go Short. Vincent aims to make scene-based, observational documentaries with a strong personal angle and dramatic structure.