CLOUDY MEMORIES
Isabella Friedl | Italy 2022 | 50 Min. | German with Engl. subtitles
MONDAY, 08.05. | 7pm
De France, Gr. Saal 1 | TICKETS
together with DER KÖNIG DER SEITENPFADE
In presence of Isabella Friedl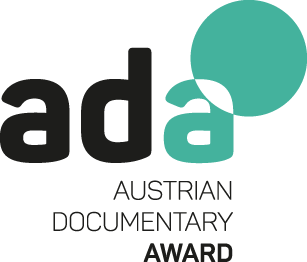 Four women, three generations, two dogs and a farm. Back at her family's home in Upper Austria, everything has changed during the director's absence. Her grandmother suffers from dementia. Some days she can't even remember her own name. The filmmaker's mother takes care of her and is caught between a sense of duty to care for her ageing mother and the desire for a self-determined life.
With her camera, Isabella Friedl explores the intra-family networks of relationships and asks what it means to care for someone who neither remembers present nor past. Against the background of her family history, she thereby explores the wider issue of women's roles in care work.
Director: Isabella Friedl
Camera: Isabella Friedl
Editing: Demetra Rizzi
Sound: Isabella Friedl
Production: ZeLIG

BIOGRAPHY
Isabella Friedl was born in 1994 in Braunau am Inn.
After completing her studies in digital design and film production in Auckland, New Zealand, she moved to Switzerland and Liechtenstein, where she worked as an intern at two television stations.
She used to work as a publishing assistant at a publishing house in Vienna and illustrated a children's book.
Afterwards she traveled the world with her backpack for 7 years, did various art projects, shot a couple of short films and worked as a developmental instructor in Central America and the Caribbean. From there, she applied to the ZeLIG film school, where she began her studies in 2019 with a focus on directing/project development.
During her 3 years studying in Italy she completed multiple films, was awarded a scholarship for Film Art in Belgrad, where she helped develop and edited a short filmed called " Vrati se- come back "in 2021, as well as a full scholarship for Project development during the Filmfestival in Zagreb 2022. Her latest works included a music video with african refugees in Italy called "Searching for myself", as well as her diploma film, Cloudy Memories, where she is reflecting on her grandma's dementia as well as the female duty to "take care" even if you might not want to do so.