DON'T COME HOME THIS YEAR
Stefan Voicu | Hungary, Austria 2020 | 9 Min. | OmeU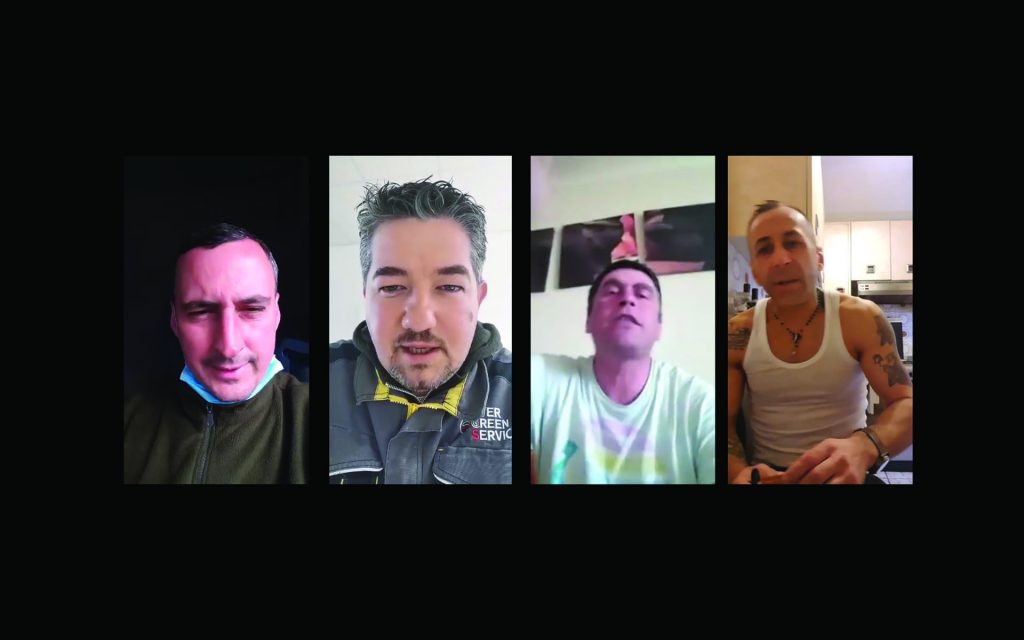 At the Nickelsdorf-Hegyeshalom border, the situation escalated on March 17th, 2020, when numerous Romanian guest workers from Italy were suddenly stuck for twelve hours on the way home to their families because Hungary unceremoniously closed the borders overnight. Emotions ran high, and chats are started between relatives in Romania and the workers who stayed in Italy despite the pandemic.
DON'T COME HOME THIS YEAR skillfully rearranges live-streamed footage to unfold as a viral dialogue to illustrate the tension Covid-19 has created for migrant workers and commuters in what should be a Europe where the borders are, in fact, open.
Director and Editor: Stefan Voicu
---
Screenings
Festival Entretodos 2020
Panoptic Mataro Film Festival2020
CEU Short Film Showcase 2020
---
Biography
Stefan Voicu is doing his doctoral studies in sociology and social anthropology at Central European University, Budapest. His research focuses on the social aspect of financial practices, common property, and multimodal approaches in the social sciences.