F32.2
Annelie Boros | Germany 2017 | 40 Min. | OmeU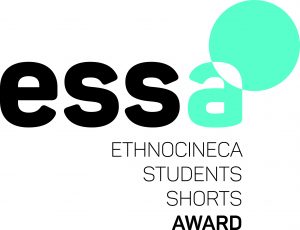 "I need help!". Vera turns to her best friend, Annelie: Diagnosis code F32.2 – a severe depression. What does a sentence such as this mean for one's own life, as well as for their friendship? How can they continue to be there for each other? Memories, stories and shared activities shall provide comfort in a situation, in which even the doctors' and specialists' explanations only enhance a feeling of helplessness. Together the two friends search for images and words that might help to come to terms with this strange, "fucked up" feeling.
---
Director: Annelie Boros
Cinematography and Sound: Julian Krubasik / Andrew Mottl
Editing: Nina Ergang
Production: Florian Kamhuber, Fabian Halbig / NORDPOLARIS, HFF München

---
Screenings
DOK Leipzig 2017
Regensburger Kurzfilmwoche 2018
Flimmern & Rauschen München 2018
Sehsüchte Potsdam 2018
Fünf Seen Filmfestival 2018
Werkstatt der jungen Filmszene Wiesbaden 2018
---
Awards
Academy Awards Nominee 2018 (Student Oscar)
Young Eyes Film Award (DOK Leipzig 2017)
---
Biography
Annelie Boros, geboren 1991 in München, studiert seit 2012 an der HFF München. Ihre Filme MARS CLOSER, FUCK WHITE TEARS und F32.2 erhielten große Aufmerksamkeit auf internationalen Festivals und wurden mit zahlreichen Preisen ausgezeichnet (u.a. DOK Leipzig und Student Academy Award Nominierung 2017). 2017 gründete sie die Produktionsfirma frankly films und produzierte damit den Kurzfilm NÖ YORK. Sie ist für die Münchner Theater als Videokünstlerin tätig und arbeitet als Regisseurin, Kamerafrau und Editorin in München.
---