I NEED THE HANDSHAKES

Andrei Kutsila | Poland, Belarus 2020 | 19 Min. | OmeU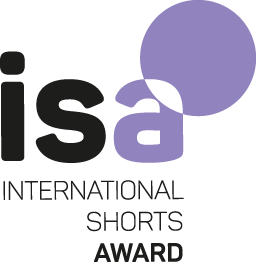 Tacciana never ran barefoot across the lawn; she never swam in the nearby river; she never hugged or kissed a lover. The 92-year-old Valiantsina lovingly takes care of her daughter, who has been unable to move arms or legs since childhood. One day she opens the worn-out notebooks of her daughter and dives into a poetic microcosm.
I NEED THE HANDSHAKES leaves us stunned about Tacciana's secret talents and takes us on a journey into the unknown world of a forgotten young woman and her expressions of love, hope, happiness, and fears.
Researcher and Director: Andrei Kutsila
Photographers: Andrei Kutsila
Sound: Viacheslaw Kruk
Editor: Andrei Kutsila, Jerzy Kalina
Producer: Beata Krasicka
Biography
Andrei Kutsila was born in 1983 in Baranovichi in Belarus. In 2007 he earned a degree in journalism from the Belarusian State University. In 2009 he finished the Belarusian State Academy of Arts. Currently he works as a freelancer for studios and TV. He made more than 10 short and mid-length films. Andrei was a participant of many international educational projects (IDFAcademy, Berlinale Talents are among them). In 2018 Andrei got the IDFA Award for Best Mid-Length Documentary for his film Summa. Filmography: Focal distance (2008), Kill the Day (2010), Fight For (2011), Enough! To Freedom… (2012), Love in Belarus (2014), Where You Belong (2015), Guests (2015), King of the Hill (2017), Summa (2018), Strip and War (2019).