FORGET ALBERTO FOR NOW
Beina Xu | Germany, Belgium, Greece 2020 | 19 Min. | OmeU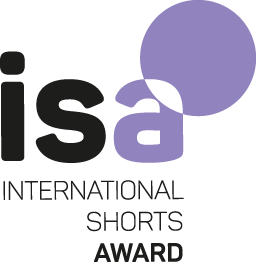 A refugee known as Alberto flies from Athens to Brussels with a forged passport. Three years later, a small crew from Berlin tries to make a film about him and wants to capture the stations Alberto encountered on his flight. However, things fall apart; the protagonist no longer wants to appear in the film. They film pigeons instead, and the artifice of documentary becomes the subject itself: where do we stand between an image and its meaning?
FORGET ALBERTO NOW thoughtfully and amusingly explores our roles as authors and questions the politics of story-telling: Who owns a story, and who has the right to tell it?
Director: Beina Xu (she/her)
Co-Author: Alberto 
Editor: Alex Bakri (he/him)
Production: Thomas Kaske (he/him), Sophie Perl (she/her)
Cinematography: Annegret Sachse (she/her)
Sound: Beina Xu, Gábor Ripli (he/him)
Screenings
Screenings: IFFR Rotterdam – Official Selection;
Riff Film Festival – Official Selection;
San Diego Asian Film Festival – Official Selection;
KFFK – Official Selection;
KurzFilm Festival Hamburg – Official Selection;

---
Biography
Beina Xu is a Berlin-based writer and filmmaker. Born in Beijing and raised in the US, she studied comparative literature and visual anthropology in Europe and the United States. Her work is usually situated at intersections, and wrestles with personal and collective historiography. Her debut short film, Forget Alberto For Now, premiered at International Film Festival Rotterdam 2020.