ICH WILL INS PARADIES – I WANT TO GO TO PARADISE
Kilian Armando Friedrich | Germany 2019 | 16 Min. | OmeU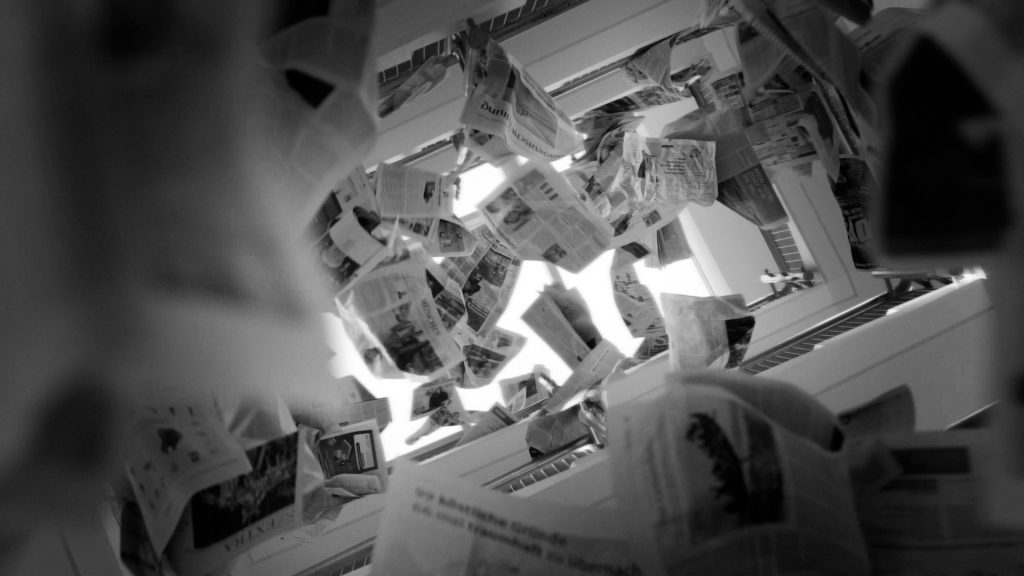 The alarm goes off at 2 am. Even tho Evelyn's legs hurt, she has to get up. At night, she throws newspapers on doormats; she preaches God's word at doorframes during the day. As a newspaper deliverer by night and an active Jehovah's Witness by day, Evelyn leads a double life between reality and conviction. The end is near. Evelyn knows that. After all, it's in the newspaper every day.
ICH WILL INS PARADIES is a portrait of the everyday life and world view of a woman whose belief in a carefree afterlife in paradise is her greatest hope. In the meantime, to avoid solitude, she seeks refuge in the harmony of Jehovah's Witnesses.
Director, Writer, Sound: Kilian Armando Friedrich
Cinematographer: Jacob Kohl
Producer: Moritz Schnack
Sound Design: Gerhard Auer
Colour: Claudia Fuchs
Protagonist: Evelyn Lueth
---
Award and Screenings
Filmfestival Max Ophüls Preis 2020: Official Selection
Kasseler Dokumentarfilmfest 2020: Official Selection
Stuttgarter Filmwinter 2020: Competition
Deutscher Jugendfilmpreis 2020: Award Winner
Bundesfestival junger Film 2020: Award Winner
---
Biography
Kilian Armando Friedrich born 1995, grows up in Chur and Saarlouis. From 2014 he studied scenic arts in Hildesheim and realised his first short feature films, which are shown at international festivals. In 2016 he studied liberal arts in Madrid with an Erasmus scholarship. In 2018 he graduated (B.A.) and started studying directing with a focus on documentary film at the University of Television and Film Munich. He works as a freelance filmmaker for commercial, educational, and media educational film projects. 'Ich will ins Paradies' is his first film at the Munich Film School.