MAREA
Vania Quevedo | Mexico, Cuba 2019 | 18 Min. | OV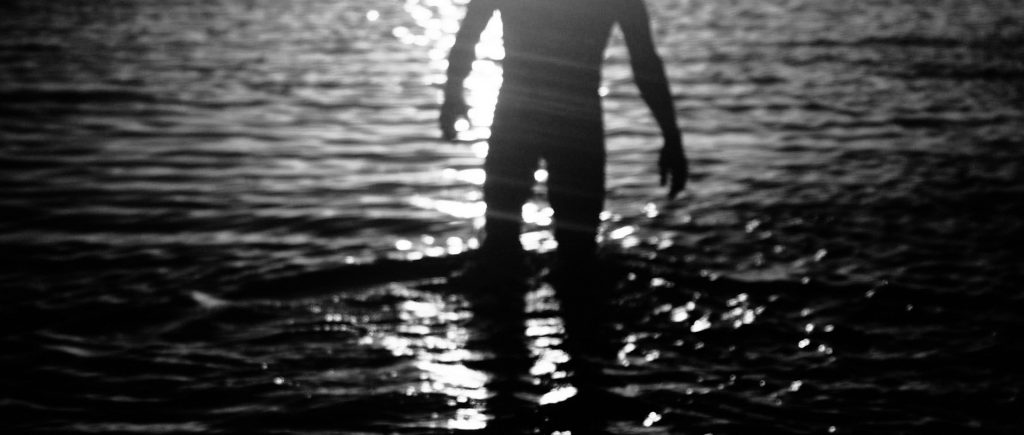 Call him El Chapas. The traces of the sea are reflected on the body of the bronchitis-ridden shark hunter in the form of scars and leather-tanned skin. Every day he risks life and limbs for this profession because, as we know, a shark does have teeth. Even though the fish has lost each time so far, El Chapa's reverence for it is great, and not only because it feeds him.
Filmed in black and white, MAREA portrays a person non-verbally and exclusively in his exhausting profession in this experimental cinema that captivates viewers with intense scenes and breathtaking underwater shots.
Director, Writer, Editor and DOP: Vania Quevedo
Producers: Vania Quevedo, Luciana Espinoza Hoempler
Sound: Vania Quevedo,Daniela Cano
Screenings
Festival internacional del nuevo cine latinoamericano2019: Competition (World Premiere)
FICUNAM 2020: Aciertos (Mexican Premiere)
Media Library Visions Du Réel, International Film Festival Nyon 2020 (European Premiere)
YOUKI International Youth Media Festival Wels 2020: Competition
---
Biography
Vania Quevedo (born 1992,Mexico) began her studies in cinematography atCentro Cinematográfico del Sureste de Tabasco and has attended various cinematography workshops by the CCC. She graduated from the Master's Degreein Documentary Creation and in Alternative Film at Escuela Internacional de Cine y Televisión in San Antonio de los Baños, Cuba, where she had the opportunity to have mentors such as James Benning, Ben Russel, JP Sniadecki, Jacques Comets, Lech Kowalski among other filmmakers. Her Master's thesis film Marea was screened at the New Latin-American Cinema International Festival in Havana.