PERPETUAL PERSON – PERSONA PERPETUA
Javier Bellido Valdivia | Peru 2021 | 104 Min. | OmeU
13.05. | 5pm
De France, Saal 1 | TICKETS

Austrian Premiere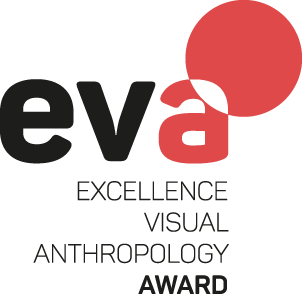 95-year-old Amadea is suffering from Alzheimer's disease. Her nightly shouts, praying the rosary, taking meals, and even putting on makeup become recurring loops of everyday life between sanity and dementia. Her grandson Javier shares these daily routines with the audience and thereby breaks the linearity of time. Sensitively and without rational explanations he enables the audience to learn about a disease that shapes the everyday life of his family, while creating a declaration of love for humanness.
Carefully filmed in black and white and with much closeness, PERPETUAL PERSON picks up on Amadea's rhythm and everyday life and offers a sensory insight into a seemingly distant world.
Director: Javier Bellido Valdivia (he/him)
Script: Javier Bellido Valdivia
Camera: Javier Bellido Valdivia
Editing: Javier Bellido Valdivia
Sound design: Paula Chávez López, Javier Bellido Valdivia
Producer: J Javier Bellido Valdivia
Production company: Hombre Buho
Cast: Amadea Cárdenas Cuba, Nancy Valdivia Cárdenas, Catalina Zevallos Antahuara, Anghelo Mancco Hurtado, Javier Bellido Valdivia
SCREENINGS
Doclisboa – 18º Festival Internacional de Cinema 2020, Portugal
Transcinema – International Film Festival 2021, Peru
Festival de Cine Al Este 2021, Peru
Festival de Cine de Trujillo 2021, Peru
Kasseler Dokfest 2021, Germany
Festival de Cine Etnográfico de Ecuador 2021, Ecuador
Cinema Vérité – Iran International Documentary Film Festival 2021, Iran
FIDBA – International Documentary Film Festival 2022, Argentina
---
BIOGRAPHY
Javier Bellido Valdivia (Lima, 1985), painter and filmmaker, Master in Visual Anthropology (PUCP). As a painter he has made four solo exhibitions in Lima and more than thirty collective exhibitions both in Peru and abroad: Chile, Colombia, Mexico, United States, France and Germany. His first feature film CONNATURAL (2018) has been screened at Jihlava IDFF, Split Film Festival, Black Canvas, amongst other festivals. His film PERPETUAL PERSON (2020) premiered at DocLisboa.
---
FILMOGRAPHY
PERPETUAL PERSON (2020)
CONNATURAL (2018)
SINMUTE (2008)