STORIES FROM THE SEA
Jola Wieczorek | Austria 2021 | 86 Min. | OmeU
14.05. | 9pm
De France, Saal 2 | TICKETS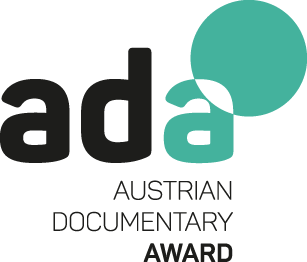 As the only woman on a cargo ship, Jessica completes a challenging apprenticeship. At the same time, the widow Amparo is looking for new acquaintances on a luxurious cruise. And on a sailboat, young adults set off on a journey of self-awareness. Three ships, three stories. Connected only by the omnipresent Mediterranean Sea and the unreachable horizon, they remain in constant motion through the vast sea.
Through impressively composed black and white images, STORIES FROM THE SEA conveys a sense of places and their communities. The sea as a place of longing becomes the pivot of the world. And it has a lot to tell.
Director: Jola Wieczorek
Camera: Serafin Spitzer
Composition: Julia Kent
Edit: Rubén Rocha
Production: Jola Wieczorek, Fahrenheit Films
Productionmanager: Hanne Lassl
Color Grading: Matthias Halibrand
Sound: Eva Hausberger, Nora Czamler, Benedikt Palier
Sound Mixing: Nora Czamler
presented by
SCREENINGS & AWARDS
2021 Viennale – Vienna Int. Film Festival / World Premiere
2022 Saarbrücken – Filmfestival Max Ophüls Preis / International Premiere (Award for Best Music in Dokumentary, Julia Kent)
---
BIOGRAPHY
Jola Wieczorek was born in Poland in 1983 and grew up in Upper Austria. After graduating from high school, she studied Media Management in St. Pölten and Audiovisual Communication in Barcelona. Later she worked as a production and casting assistant in Zurich. In 2012 she received an Erasmus Mundus scholarship for the international Master in Documentary Directing "DocNomads". During the two years of study in Lisbon, Budapest and Brussels she realises a number of films. Her short documentary LIST DO POLSKI wins the Young Filmmakers Award at the Vienna Indpendent Shorts and her medium-length graduation film O QUE RESTA has its international premiere in the competition "Pardi di domani" at the 68th Locarno Film Festival. In 2015 she receives the START grant from the Film Department of the BKA Arts Section. Jola Wieczorek is currently finishing her first feature-length documentary film STORIES FROM THE SEA.

---
FILMOGRAPHY
STORIES FROM THE SEA 2021
O QUE RESTA 2015
LIST DO POLSKI 2015
AKERMAN, UN RECUERDO 2015