UNE VIE COMME UNE AUTRE – A LIFE LIKE ANY OTHER
Faustine Cros | Belgium, France 2022 | 68 Min. | French with Engl. subtitles
SATURDAY, 06.05. | 9:15pm
De France, Saal 1 | TICKETS

In presence of Faustine Cros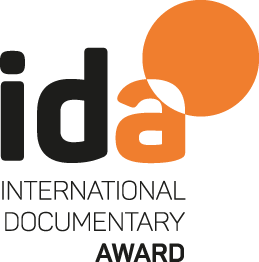 Always with a camera in hand, the director's father immortalised family life and the coming of age of his children for many years. Amidst footage of the daughter's birth, the son's first steps and family day trips, the now adult filmmaker repeatedly finds scenes of her mother Valérie. Working through the extensive family archive, she discovers yet another story in the material, namely that of a young mother who visibly disappears in the course of time.
UNE VIE COMME UNE AUTRE urges us through the intimacy of images and the personal story of a mother to scrutinise the position of women in society and family.
Director: Faustine Cros
Camera: Jean-Louis Cros, Faustine Cros
Editing: Cédric Zoenen, Faustine Cros
Sound: Jean-Louis Cros, Faustine Cros, Ferdinand Cros. Raphaël Girardot
Production: Julies Freres / Dérives , Camille Laemlé / Les Films d'Ici

AWARDS
DOK Leipzig – Silver Dove & Interreligious Award
L'alternativa Festival – Special Mention Best International Films & Don Quixote International Films
En Ville ! – Prix Du Jury Film Belge & Mention Spéciale Compétition Internationale
Ismailia International Film Festival – 1st Award

---
SCREENINGS
DOK Leipzig
L'Alternativa, Festival de Cinema Independent de Barcelona
Ismailia International Film Festival
En ville! Festival de cinema
---
BIOGRAPHY
Born in 1988, Faustine Cros graduated from INSAS (Belgium) in editing. In her work, she plays with hybrid forms between documentary, auto-fiction, experimental, mixing her own images and family archives. Her gra- duation film «La Détesteuse» was selected and awarded at many international festivals. «A life like any other» is her first film.