BOSCO
Alicia Cano Menoni | Uruguay, Italy 2020 | 80 Min. | OmeU
ONLINE ON TUESDAY MAY 11TH & WEDNESDAY MAY 12TH
AVAILABLE IN AUSTRIA ONLY
Austrian Premiere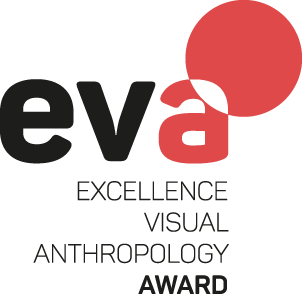 Orlando's grandfather once emigrated to Uruguay from the Italian village of Bosco, of which Orlando himself still has a very vivid image. Over time, from his grandfather's stories and his own imagination, Orlando created a romanticised image of a place, that in real life is increasingly forgotten and gradually swallowed up by the surrounding forests. Orlando's granddaughter, Alicia Cano Menoni, visited the almost deserted village and met its last thirteen inhabitants.
BOSCO is a sensitively narrated family portrait about collective memories, belonging, love and yearning. Filmed over a period of 13 years, the film explores what remains when everything seems to disappear.
Director: Alicia Cano Menoni
Producers: Agustina Chiarino Voulminot, Giorgio Ferrero, Federico Biasin
Cinematography: Andres Boero
Editing: Guillermo Madeiro
Sound: Rafael Álvarez
Music: Giorgio Ferrero, Rodolfo Mongitore
presented by
Screenings and Awards
IDFA – Luminous – World Premiere
Festival dei Popoli – Special Mention for Best Italian Film
Trento Film Festival

---
Biography
Alicia Cano Menoni (Salto, Uruguay, 1982) is a documentary filmmaker based in Montevideo. Her first feature film "The Bella Vista" (2012) was in competition in Karlovy Vary IFF, San Sebastian IFF, among more than 40 film festivals around the world, being awarded on several occasions. Her second film "Madness on air" (co-director, 2018) participated in many human rights film festivals. Her work reveals the relation she sustains with the world. Her subjects are the people, places and the emotions that arise from this conversation.