BROKEN SKIN
Lidija Burcak | Great Britain 2018 | 24 Min. | OV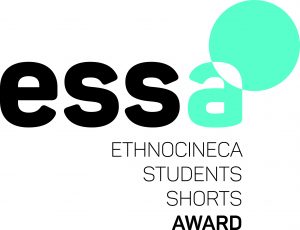 An emotionally charged poetic encounter between the filmmaker and other psoriasis sufferers on behalf of yet another 125 million people around the world who are silently enduring the secret pain of a very visible yet hidden disease. The film explores skin as a metaphor of strength, belief, belonging and alienations… a determined attempt of a healing journey.
---
Director: Lidija Burcak
Cinematography and Sound: Samuel Weniger, Lidija Burcak / Samuel Weniger, Gregor Rosenberger
Editing: Lidija Burcak
Production: Lidija Burcak
---
Biography
A visual anthropologist born 1983, a so-called Yugo (Swiss-born with Yugoslav parents), multilingual, studied at Goldsmiths University in London (MA) and Social Sciences in Zurich and Berlin (BA), worked as a journalist and as script supervisor, handles small talk & in-depth conversations very well. Currently based in Zurich and London.

---
Screenings & Awards
– Winner of the Paul Watson Prize for the final project in the Academic Year 2017/2018, Goldsmiths University London
– Tartu World Film Festival, March 2019