BROKEN SKIN
Lidija Burcak | Großbritannien 2018 | 24 Min. | OV

Österreichpremiere
De France | Saal1 | Sonntag, 26.5.2019 | 16:30 | Tickets
wird gezeigt mit Photocrat & Február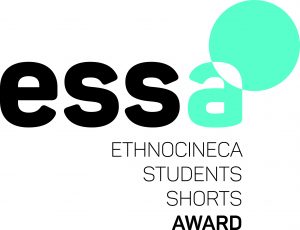 Ein scharfsinniger und einfühlsamer Film, der sich mit der selten thematisierten Krankheit Psoriasis – oder auch Schuppenflechte genannt – auseinandersetzt. Der Film schafft Einblicke in das sichtbare und doch versteckte Leiden von weltweit 125 Millionen Betroffenen. Visuell stark, unkonventionell und kurzweilig erforscht der Film dabei die Haut als Metapher von Stärke, Glauben, Zugehörigkeit und Entfremdung.
---
Regie: Lidija Burcak
Kamera und Ton: Samuel Weniger, Lidija Burcak / Samuel Weniger, Gregor Rosenberger
Schnitt: Lidija Burcak
Produktion: Lidija Burcak
---
Biography
A visual anthropologist born 1983, a so-called Yugo (Swiss-born with Yugoslav parents), multilingual, studied at Goldsmiths University in London (MA) and Social Sciences in Zurich and Berlin (BA), worked as a journalist and as script supervisor, handles small talk & in-depth conversations very well. Currently based in Zurich and London.

---
Screenings & Awards
– Winner of the Paul Watson Prize for the final project in the Academic Year 2017/2018, Goldsmiths University London
– Tartu World Film Festival, March 2019