DAYS OF CANNIBALISM
Teboho Edkins | France, China, South Africa 2020 | 78 Min. | OmeU
ONLINE ON FRIDAY MAY 7TH & SATURDAY MAY 8TH
MASTERCLASS WITH TEBOHO EDKINS ON SATURDAY MAY 8TH AT 3 PM
AVAILABLE IN AUSTRIA ONLY
Austrian Premiere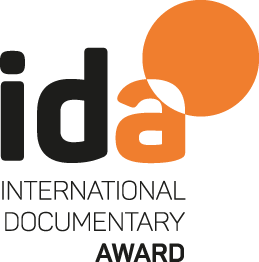 In the remote district of Thaba-Tseka, Lesotho, the arrival of migrants from China interferes with the balance of forces as the new lifestyle of these economic migrants suddenly calls into question old laws and gods. Traditional structures are dissolving, and a new, old rule prevails: eat or be eaten.
Staged as a contemporary documentary-western, DAYS OF CANNIBALISM looks at the challenges of the economic relations between China and the African continent. In subtle moments and small gestures, we experience a society in transition. The effects of globalisation and capitalism are revealed through the magnifying glass of the camera lens.
Director: Teboho Edkins
Cinematography: Samuel Lahu
Editor: Laurence Manheimer
Sound: Jaim Sahuleka
Producers: Janja Kralj, Don Edkins, Derk-Jan Warrink and Koji Nelissen
Screenings and Awards
Berlinale, Panorama Dokumente
Thessaloniki Doc
El Gouna Film Festival
New directors / New Films Portugal
---
Biography
Teboho Edkins (*1980 in Tennessee, USA) grew up in Southern Africa and lives and works in Cape Town and Berlin. He studied photography and fine art at the Michaelis School of Fine Art, University of Cape Town, South Africa and film at Le Fresnoy Studio National des Arts Contemporains in Tourcoing, France. This was followed by a degree in directing at the Deutsche Film und Fernseh-akademie in Berlin (dffb).
Teboho Edkins's films have shown at many festivals, group and solo exhibitions, including at the Centre Pompidou, Paris; Tate Modern, London; South London Gallery; Haus der Kulturen der Welt, Berlin; Museum für Moderne Kunst, Frankfurt; Berlinische Galerie, Berlin; Weserburg-Museum für Moderne Kunst, Bremen. Some of the over 400 film festivals his films have screened at include the International Film Festival Berlin (Berlinale); International Short Film Festival, Oberhausen; and International Film Festival (IFFR), Rotterdam. His films have also been acquired by several public and private art collections including the Goetz Collection in Munich, von Kelternborn Collection in Frankfurt and the Collection KAI 10 | Arthena Foundation in Düsseldorf.
---
Filmography
2020: Days of Cannibalism, 79"min
2017: I am Sheriff, 28"min
2016: Initiation, 11'min
2015: Coming of Age, 63'min
2013: Gangster Backstage, 38'min
2011: Gangster Project, 54' min
2011: Thato, 27' 35" min
2008: Kinshasa 2.0, 11'07" min
2006: Gangster Project 1, 7'30" min
2005: True Love, 28' min
2005: Looking Good, 47' min
2004: Ask Me I'm Positive, 48' min