THE BODY WON'T CLOSE
Mattijs van de Port | Netherlands, Brazil 2020 | 75 Min. | OmeU
ONLINE ON SATURDAY MAY 8TH & SUNDAY MAY 9TH
PANEL DISCUSSION ON SUNDAY MAY 9TH AT 5PM
WORLDWIDE AVAILABLE
Austrian Premiere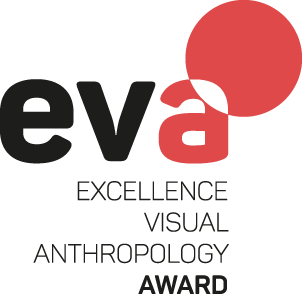 Legend has it that the capoeira player Besouro Mangangá summoned Bahia's full magical power to seal his body from harm. Neither bullet nor knife could pierce his skin anymore. But his enemies knew that the act of love could remove this magical protectionand so they senthim a beautiful woman. Even today, young men in Santo Amaro tell each other the storyof Besouro Mangangá and link itto the violent reality of their precarious lives.
THE BODY WON'T CLOSE is an intimate and sensory journey into queer Brazil. The film poetically explores the dilemma of the human body as a porous structure and the impossibility of closing oneself off from the world and love.
Director, Camera and Editing: Mattijs van de Port (he/him)
Color Correction and Sound-Mix: Pepijn Kortbeek (he/him)
Screenings and Awards
RAI Filmfestival, Bristol, United Kingdom – Winner "The Basil Wright Film Prize"
Ethnographic Filmdays, Ljubljana, Slovenia
---
Biography
Mattijs van de Port is a filmmaker and visual anthropologist. He did fieldwork in Serbia, the Netherlands, and since 2001 in Brazil. He is the author of three monographs and made several films, including Saborear Frutas Brasileiras (2013) and the essay films The Possibility of Spirits (2016) and Knots and Holes (2018), which were selected for many ethnographic film festivals. He was awarded the Samodiva Award for "Best Film of the International Film Festival of Ethnographic Films 2017" in Sofia, Bulgaria. He received an honorary mention at the Ethnocineca Filmfestival in Vienna, Austria, in 2019.