GAME OVER
Saeed Mayahy, Miriam Carlsen | Turkey, Denmark, Iran, Afghanistan 2022 | 28 Min. | Persian, Turkish, English with Engl. subtitles
SUNDAY, 07.05. | 5pm
De France, Saal 1 | TICKETS
PART OF THE SHORT FILM PROGRAMME ISA I
Austrian Premiere
In presence of Miriam Carlsen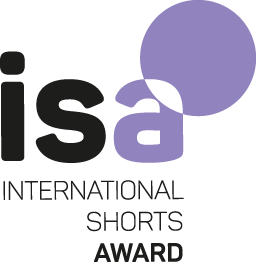 Young Afghan refugees tell of their lives in Istanbul's Zeytinburnu district. Illigalised, they hide from the police and spend their days determined to smuggle themselves into Central Europe: "The Game", as they call it. The observation, however, anchors in the moments that emerge between a life in hiding and the nearing escape: making music, lying in the sun, gambling, Instagram.
GAME OVER is a film about exclusion, documenting a perspective that often remains overlooked: that of the refugees themselves. Footage of the filmmakers and smartphone videos of the protagonists form a contemporary document that puts into question omnipresent narratives about marginalised groups.

Director: Saeed Mayahy, Miriam Carlsen
Camera: Saeed Mayahy, Miriam Carlsen
Editing: Saeed Mayahy, Miriam Carlsen
Production: Saeed Mayahy, Miriam Carlsen
SCREENINGS
DC Independent Film Festival / DCIFF – US
Frozen River Film Festival – US
Maoriland Film Festival – New Zealand
Media Film Festival – US
Crossing The Screen – UK
Oaxaca FilmFest – México
Rieti & Sabina Film Festival – Italy
Souq Film Festival – Italy
Borderless Film Festival – Japan
URBAN VISIONS. Beyond the Ideal City – Italy
Busan New Wave Short Film Festival – South Korea
The IndieFEST Film Awards – US
Digital Griffix Film Awards – Canada
Scario Soulplace Film Festival – Italy
Adria Shorts – Croatia
Kalamata International Short Documentary Festival – Greece
Eichsfelder Filmfestival – Germany
Ridgefield Independent Film Festival – US
T.I.F.A. – Tietê International Film Awards – Brazil
Salto Independent Film Festival – Urugua
---
BIOGRAPHIES

Saeed Mayahy
Saeed Mayahy is an Iranian film director born in 1991 in Bushehr. He graduated from Bushehr Film School in 2013, where he debuted in with the documentary "The Camera" in 2012. Since then 10 films have followed. His Movies have been screened at many festivals such as Miami International Film Festival, Palm Springs Film Festival, Arpa film festival, Giffoni film festival, Canberra Short Film Festival, Linz International Short Film Festival, San Francisco Frozen Film Festival, Chicago International Movies and Music Festival, Festival Filministes, The International Outdoor Documentary Film Festival of China.

Miriam Carlsen
Miriam Carlsen grew up in a globetrotter family, with a dad specializing in sustainable energy solutions for Third World countries. Traveling and hosting people from all national and ethnically backgrounds, has shaped her passion for human narratives and their impact on cultural bridge building. She worked in Norway in the organization RAMP, an NGO for integrating team building and guidance for orphanage refugee minors from Iraq and Afghanistan. It led to an increased interest for a deeper understanding of human life in the MENA region and interest in the Afghan matter. Later on, she learned Arabic and lived in the Middle East.