MIRA EL SILENCIO – REGARD SILENCE
Santiago Zermeño | Mexico 2022 | 29 Min. | Mexican Sign Language with Engl. subtitles
FIRDAY, 05.05. | 5pm
De France, Saal 1 | TICKETS
PART OF THE SHORT FILM PROGRAMME ESSA I
Austrian Premiere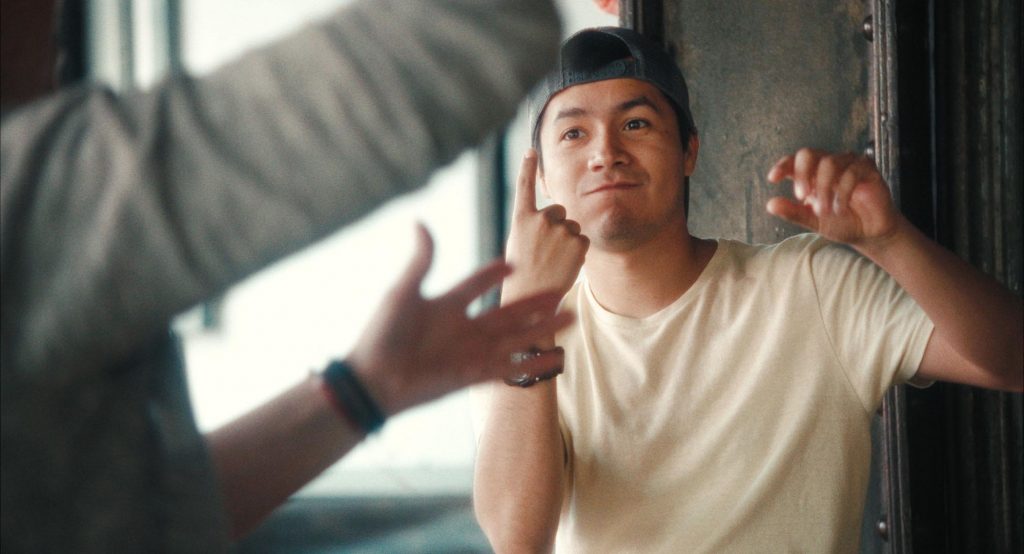 It is said that Poetry is the purest form of language. Freed from fixed patterns of meaning, poems can concentrate on the immediacy of sounds and onomatopoeia. But how do people with a hearing impairment experience and create poetry and linguistic expression? In a creative laboratory, a group of people with very little or no hearing explores Mexican sign language, constantly expanding the boundaries of expression.
MIRA EL SILENCIO draws near the untranslatability and irreducibility of metaphorical dimensions and engages with the subtleties of movement in the poetics of sign language. Hearing people are immersed in a world little accessible to them, the essence and beauty of which is revealed on the cinema screen.
Director: Santiago Zermeño
Camera: Angel Jara Taboada
Editing: Santiago Zermeño
Sound: Jorge Leal Carrera, Cosme Álvarez
Production: Andrea Juárez, Lau Charles, Centro de Capacitación Cinematográfica, A.C.
presented by
SCREENINGS
IDFA International Documentary Filmfestival Amsterdam / November 11, 2022 / International Premiere / Frontlight Official Selection
FICCI Festival Internacional de Cine de Cartagena de Indias / Cartagena Colombia / March 22, 2023 / South American Premiere / Official Selection
SFFILM San Francisco International Film Festival / San Francisco, California United States / April 13, 2023 / North American Premiere
---
BIOGRAPHY
Santiago Zermeño (1992), originally from Mexico City, arrived to filmmaking after going through still photography, mathematics and social sciences. In 2009 he was awarded a scholarship by the United World Colleges organization to study for two years in Maharashtra, India. His collaborations as editor and cinematographer have led him to work in productions and artistic residencies in the United States, Peru, Italy and Mexico. He studied Film Direction at the Centro de Capacitación Cinematográfica in Mexico City, and works professionally as a freelance director, script supervisor and editor