IN THE GREEN LAND
Gulzhigit uulu Suiunbek | Kyrgyzstan 2018 | 13 Min. | OmeU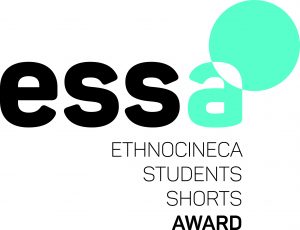 Gulzhigit uulu Suiunbek's In the Green Land portrays a family in Kyrgyzstan, who, surrounded of rough mountains, live as shepards. Happiness and sadness seem to be closely related to nature, a 'simple' life. Through beautiful landscapes and personal insights into their everyday life, the film reveals a much more complex picture, which goes far beyond the term 'simple'.
---
Director: Gulzhigit uulu Suiunbek
Cinematography: Ghyngyz Sulumbekov
Editing: Gulzhigit uulu Suiunbek
Producer: Baymurzaev Gulzhigit

---
Biography
Suiunbek Gulzhigit uulu was born in Kyrgyzstan in the city of Osh in 1995. Since he was a child he was passionate about literature, history and science. This passion helped him to gain profound knowledge in these areas and so later on Suiunbek Gulzhigit uulu was admitted to attend the university of his dreams, the Kyrgyz-Turkish University. Since 2013 he is studying at the department of communication, direction of radio, television and cinema.

---
Screenings and Award
International film festival of Russia "Альтернативная терретория кино" – Award " Best Director " 2018