IN THE GREEN LAND
Gulzhigit uulu Suiunbek | Kirgisistan 2018 | 13 Min. | OmeU

Europapremiere
De France | Saal1 | Samstag, 25.5.2019 | 16:30 | Tickets
wird gezeigt mit Histories of Wolves & Ionas dreams of Rain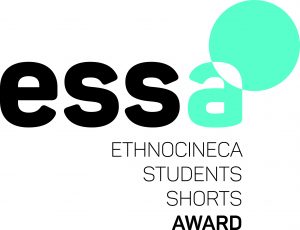 Ruhig folgt die Kamera einer Familie in Krigististan, die umgeben von rauhen Gebirgslandschaften ihr Leben als Hirten bestreitet. Glück und Traurigkeit scheinen eng mit der Natur verbunden zu sein, ein 'einfaches' Leben. Nach und nach eröffnet sich durch wunderschöne Landschaftsaufnahmen und die persönlichen Einblicke in ihren Alltag, ein sehr viel komplexeres Bild von ihren Leben, das weit über den Begriff 'einfach' hinausgeht. Wir werden in ihr Leben mithingezogen, die Famile zieht uns in ihren Bann.
---
Regie: Gulzhigit uulu Suiunbek
Kamera: Ghyngyz Sulumbekov
Schnitt: Gulzhigit uulu Suiunbek
Produzent: Baymurzaev Gulzhigit

---
Biography
Suiunbek Gulzhigit uulu was born in Kyrgyzstan in the city of Osh in 1995. Since he was a child he was passionate about literature, history and science. This passion helped him to gain profound knowledge in these areas and so later on Suiunbek Gulzhigit uulu was admitted to attend the university of his dreams, the Kyrgyz-Turkish University. Since 2013 he is studying at the department of communication, direction of radio, television and cinema.

---
Screenings and Award
International film festival of Russia "Альтернативная терретория кино" – Award " Best Director " 2018