PHOTOCRAT
Veronika Kalužáková | Slovakia 2017 | 26 Min. | OmeU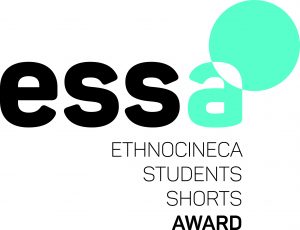 Four adult siblings with four different stories enter the house in which they grew up. It is the house of their deceased father, the famous Slovak photographer Tibor Huszár, whom they remember more as a friend than a father. In Photocrat Natália, Filip, Katarína and Michal reveal their personal and critical memories about their father, the house and a complex relationship. Mixing their narratives with Tibor Huszár's photographic works and moving portraits of the children filmed on a 16 mm camera creates a vivid portrait of a person who is no longer there, but can still be felt.
---
Director: Veronika Kalužáková
Director of Photography: Maxim Kľujev
Editing: Mária Hirgelová
Sound: Richard Danel
Producer: FTF VŠMU
---
Biography
Veronika Kalužáková was born 1992 in Litoměřice, Czech Republic. Currently, she has been living in Bratislava for several years. She studied an animated work at the Secondary School of Scenic Art and right after followed with studies of documentary directing on Film and Television Faculty at the Academy of Performing Arts. Photocrat (2017) is her graduate film.

---
Screenings
Opavský Páv, Opava, Tschechien (8.-10.5.2018) – international documentary competition
10th Leiden International Short Film Experience, Leiden, Niederlande (11.-13.5.2018) – competition
14th FEST / New Directors International Film Festival, Espinho, Portugal (18.-25.6.2018) – FESTinha competition
18th International Student Film Festival, Belgrad, Serbien (21.-23.12.2018) – competition