MATHILDE AND THE LOVE ROOM – MATHILDE ET LA LOVE ROOM
Chantal Limoges | Canada 2020 | 18 Min. | OmeU
ONLINE ON MONDAY 10TH & TUESDAY 11TH | PART OF THE SHORT FILM PROGRAMME IN BETWEEN
AVAILABLE IN AUSTRIA ONLY
European Premiere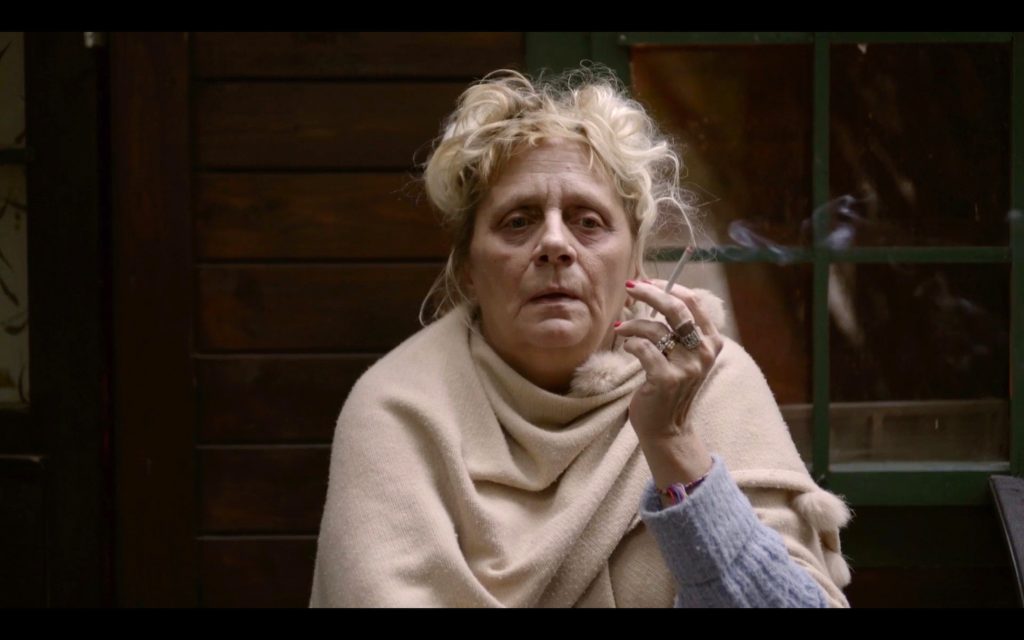 A chain-smoking nurse, Madame Mathilde, has built a small cottage in her backyard that she makes available to homeless people as a Love Room. It isn't easy to find a suitable place for a lovers' tryst without a permanent place to stay. But singles also seek refuge in the Love Room to enjoy a quiet night.
MATHILDE AND THE LOVE ROOM is a tender portrait about the charity and solidarity of an extraordinary, socially committed woman. Will Mathilde also succeed in convincing Valérie and Mohammed to find some intimacy in her Love Room?
Director and Writer: Chantal Limoges (she/her)
Producer: Sylvain D'Auteuil (he/his), Chantal Limoges
DOP: Alex Hennecker
Editor: Annie Deniel
Sound: Edouard Chia, Victor Crestani, Nathan Foucray, Barbara Juniot, Manel Weidmann
Music: Luc St-Pierre
Sound Design: Éric Tessier
Screenings
Festival Filministe 2021
Festival du Film Étudiant de Québec 2021
Rendez-vous Québec Cinéma 2020
---
Biography
For the last 15 years, filmmaker Chantal Limoges has made several documentary series, short films, tv ads, magazines and online interactive games. Some have been recognised at the Gémeaux Awards ceremonies (Lien fatal, Body Language, Méchant changement). She's now developing two fiction projects and a documentary feature on slam for TV5.