ONCE UPON A TIME IN VENEZUELA – ÉRASE UNA VEZ EN VENEZUELA
Anabel Rodríguez Ríos | Venezuela, United Kingdom, Brazil, Austria 2020 | 93 Min. | OmeU
ONLINE ON WEDNESDAY MAY 12TH & THURSDAY MAY 13TH
AVAILABLE ONLY IN AUSTRIA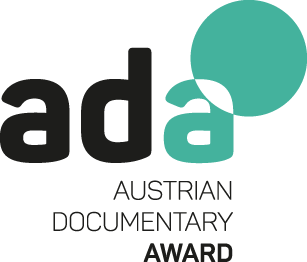 On Lake Maracaibo, in the area of the mysterious, seemingly silent Catatumbo thunderstorms, the village of Congo Mirador is preparing for the general elections. Tamara, a sneaky businesswoman and promising representative of the Chavista party, is fighting for every vote, while opposition teacher Natalie has little chance of success. Meanwhile, young Yoaini watches her community literally sink into the mud and with it her childhood and innocence.
ONCE UPON A TIME IN VENEZUELA reveals a reflection of political grievances in Venezuela today while revealing how a small village survives despite corruption, pollution, and political decay.
Director: Anabel Rodríguez Ríos
Producer, Editor: Sepp R. Brudermann
Camera: John Márquez
Sound: Marco Salaverria, Gherman Gil, Daniel Turini, Nascuy Linares
Co-Producers: Arash T. Riahi, Malu Campos, Nancy Harrison, Joe Torres
Exec. Producer: Claudia Lepage
presented by
Screenings (Selection)
Sundance Film Festival – World Premiere
Venezuelan Submission for AMPAS/OSCARS
Shortlist IDA Awards
IDFA
DocAVIV
Hotdocs
DocNYC
DocsMX
DocMontevideo
Hot Springs Film Festival

---
Awards
Hot Springs Doc Festival – Best Int. Feature Award
Cine Latino Minneapolis – Audience Award
Venezuelan Film festival – Special Award of the Press, Best Film Award
FIFAC – Best Director Award
---
Biography
Venezuelan filmmaker Anabel Rodríguez Ríos, based in Vienna, Austria, gained a Masters in Filmmaking at the London Film School, which was sponsored by British Council and the Venezuelan Foundation 'El gran Mariscal de Ayacucho.' Her latest short "The Barrel," part of the Why Poverty series, went to over 50 International Film Festivals, including HotDocs, IDFA and was awarded a TFI Latin Grant.