ZAHO ZAY
Maéva Ranaïvojaona, Georg Tiller | Austria, France, Madagascar 2020 | 78 Min. | OmeU
ONLINE ON MONDAY MAY 10TH & TUESDAY MAY 11TH
AVAILABLE IN AUSTRIA ONLY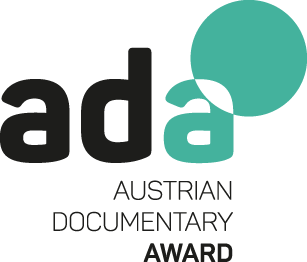 The young guard of a hopelessly overcrowded prison in Madagascar passes hertime with thoughts of her father, a murderer who abandoned her as a child. In her imagination, he roams the country as a ghostly killer, using enchanted dice to decide the fate of his victims. Secretly she longs for the day when he will appear among her prisoners. When a new prisoner arrives, who claims to know her father, her fantasy turns into a nightmare.
ZAHO ZAY defies the conventional forms of documentary filmmaking. A film about strong women, trauma, imprisonment and freedom, and the power of imagination.
Writers, Directors: Maéva Ranaivojaona, Georg Tiller
Cinematopgrapher: Georg Tiller
Producer: Thomas Lambert, Maéva Ranaivojaona, Georg Tiller
Editor: Barbara Bossuet
Sound: André Fèvre, Terence Meunier, Herimandresy Randriambololona
Screenings
DokLeipzig
Jihlava Film Festival
Split Film Festival
Torino Film Festival
FIDOCS
thishumanworld
Hot Docs Toronto
FICUNAM
---
Awards
FIDMarseille – Prix Renaud Victor & Special Jury Mention of the Int. Competition
Viennale Film Festival – Erste Bank MehrWERT Filmpreis
---
Biography
Maéva Ranaivojaona is a French-Malagasy writer, director, and producer living and working in Paris and Vienna. Her short films have been shown and awarded at international film festivals, including the Rotterdam Film festival and the Cannes Short Film Corner. In 2016 she was invited as a producer to the FIDLab in Marseille, where she was awarded the Air France prize. In 2017 she opened the Paris office of Subobscura Films together with Austrian producer and director Georg Tiller. ZAHO ZAY is her first feature film.

Georg Tiller was born in Vienna, Austria. After unfinished philo­sophy and theater studies, he studied film and television studies with Harun Farocki and film directing and cinematography with Michael Haneke and Christian Berger. As the head of the production company Subobscura Films, ba­sed in Vienna and Paris, he has produced and directed several award-winning feature films, documentaries, and experimental works.