PHOTOCRAT
Veronika Kalužáková | Slowakei 2017 | 26 Min. | OmeU

Österreichpremiere
De France | Saal1 | Sonntag, 26.5.2019 | 16:30 | Tickets
wird gezeigt mit Február & Broken Skin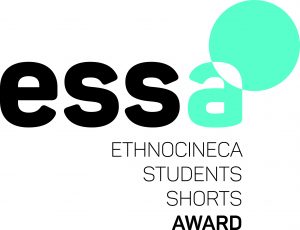 Vier Geschwister mit vier unterschiedlichen Geschichten betreten nacheinander das Haus, in dem sie aufgewachsen sind. Es ist das Haus ihres verstorbenen Vaters, dem slowakischen Photographen Tibor Huszár, den sie mehr als Freund denn als ihren Vater wahrgenommen haben. Die erwachsenen Kinder offenbaren ihre persönlichen Blicke auf die nicht nur positive, sondern auch kritische Beziehung mit ihrem Vater. Durch die Vermengung mit dazwischen geschnittenen Photoarbeiten von Tibor Huszár ergibt sich ein lebendiges Porträt einer Person, die nicht mehr da ist, aber immer noch gespürt werden kann.
---
Regie: Veronika Kalužáková
Director of Photography: Maxim Kľujev
Schnitt: Mária Hirgelová
Ton: Richard Danel
Produktion: FTF VŠMU
---
Biography
Veronika Kalužáková was born 1992 in Litoměřice, Czech Republic. Currently, she has been living in Bratislava for several years. She studied an animated work at the Secondary School of Scenic Art and right after followed with studies of documentary directing on Film and Television Faculty at the Academy of Performing Arts. Photocrat (2017) is her graduate film.

---
Screenings
Opavský Páv, Opava, Tschechien (8.-10.5.2018) – international documentary competition
10th Leiden International Short Film Experience, Leiden, Niederlande (11.-13.5.2018) – competition
14th FEST / New Directors International Film Festival, Espinho, Portugal (18.-25.6.2018) – FESTinha competition
18th International Student Film Festival, Belgrad, Serbien (21.-23.12.2018) – competition