SOLO
Artemio Benki | Argentina, Czech Republic, France, Austria 2019 | 85 Min.

Austrian Premiere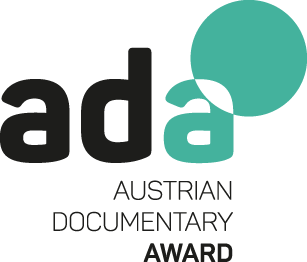 Since his collapse four years ago, the young Argentinian pianist and composer Martín has been a patient at the famous but controversial psychatric clinic in Latin America, El Borda. The former wonder child is trying to overcome his diagnosed schizoprenia to return to a life outside the hospital walls. Working on his new composition Enfermaria he tries to get back to the big concert stages.
Solo tells the unique yet universal story of a person driven by perfection and creativity, who draws his strength from his own fragility.

---
Director: Artemio Benki
Camera: Diego Mendizabal
Editing: Jeanne Oberson, Valeria Racioppi
Sound: Pablo Girosa, Miguel Tennina, Sebastian Lipsik, Benjamin Rosier, Olivier Dô Hùu
Producers: Arash T. Riahi, Karin C. Berger, Sabine Gruber
---
Screenings
L'ACID – Cannes, Frankreich/France
DokuFest Prizren, Kosovo
États généraux du film documentaire de Lussas, Frankreich/France
All About Freedom Festival, Gdansk, Polen/Poland
Écrans documentaires, Frankreich/France
Minsk "Listapad" International Film Festival, Weißrussland/Belarus
Gangneung International Film Festival, Korea
Belfort International Film Festival, Frankreich/France
Filmar en América Latina, Schweiz/Switzerland
FIPADOC Biarritz, Frankreich/France
---
Biography
Born in Paris, director and producer Artemio Benki started to work in media by the age of 13 as a freelance radio journalist. At age 18, he joined "L'Autre Journal" collaborating with Marguerite Duras and Herve Guibert. Benki first came to Prague in 1989 to make a short documentary about Roma refugees. From 1992, he permanently lived and worked in the Czech capital. His first feature-length documentary Solo, selected for the Cannes L'ACID programme and winner of several awards, was to be his last film. Artemio Benki died in Paris on 15 April 2020.
---
Filmography as Director
2001 / Island of the roof / (short film)
2006 / New generation / (short film)
2008 / The flower proof / (short film)
2019 / Solo (feature documentary)