SOLO
Artemio Benki | Argentinien, Tschechien, Frankreich, Österreich 2019 | 85 Min.

Österreichpremiere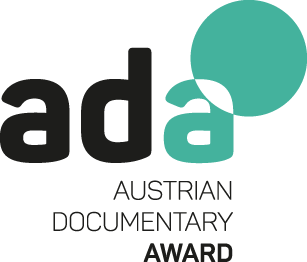 Der junge argentinische Pianist und Komponist Martín ist seit seinem Kollaps vor vier Jahren Patient von "El Borda", der größten und bekanntesten, aber auch umstrittensten psychiatrischen Klinik Lateinamerikas. Das ehemalige Wunderkind versucht nun, seine diagnostizierte Schizophrenie zu überwinden und außerhalb der Anstalt vor allem auf den großen Konzertbühnen wieder ins Leben zurückzukehren, während er gleichzeitig an seiner neuen Komposition "Enfermaria" arbeitet.
Solo erzählt die einzigartige und doch universelle Geschichte eines von Perfektion und Kreativität getriebenen Menschen, der seine Kraft aus seiner eigenen Zerbrechlichkeit schöpft.

---
Director: Artemio Benki
Camera: Diego Mendizabal
Editing: Jeanne Oberson, Valeria Racioppi
Sound: Pablo Girosa, Miguel Tennina, Sebastian Lipsik, Benjamin Rosier, Olivier Dô Hùu
Producers: Arash T. Riahi, Karin C. Berger, Sabine Gruber
---
Screenings
L'ACID – Cannes, Frankreich/France
DokuFest Prizren, Kosovo
États généraux du film documentaire de Lussas, Frankreich/France
All About Freedom Festival, Gdansk, Polen/Poland
Écrans documentaires, Frankreich/France
Minsk "Listapad" International Film Festival, Weißrussland/Belarus
Gangneung International Film Festival, Korea
Belfort International Film Festival, Frankreich/France
Filmar en América Latina, Schweiz/Switzerland
FIPADOC Biarritz, Frankreich/France

---
Biography
Born in Paris, director and producer Artemio Benki started to work in media by the age of 13 as a freelance radio journalist. At age 18, he joined "L'Autre Journal" collaborating with Marguerite Duras and Herve Guibert. Benki first came to Prague in 1989 to make a short documentary about Roma refugees. From 1992, he permanently lived and worked in the Czech capital. His first feature-length documentary Solo, selected for the Cannes L'ACID programme and winner of several awards, was to be his last film. Artemio Benki died in Paris on 15 April 2020.
---
Filmography as Director
2001 / Island of the roof / (short film)
2006 / New generation / (short film)
2008 / The flower proof / (short film)
2019 / Solo (feature documentary)