A FISH TALE
Emmanuelle Mayer | Israel, Ghana, Netherlands 2019 | 52 Min. | OmeU
ONLINE ON WEDNESDAY MAY 12TH & THURSDAY MAY 13TH
AVAILABLE ONLY IN AUSTRIA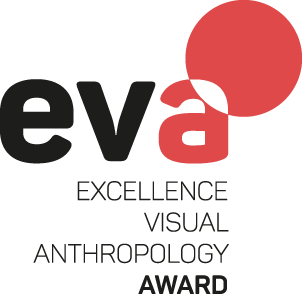 Johnny believes in the future of Africa. While living and working as a cleaner in Israel for many years, he dreams of returning to Ghana to modernise his father's fish farm. However, as he starts an apprenticeship,his wife Thérèse sees little hope back home. She is determined to create the best possible future for their five children. When their visas expire, tensions arise that present both of them with challenging choices.

Emmanuelle Mayer worked for ten years on her directorial debut, A FISH TALE. Revealing the gap that still exists between Africa and the West, the film sensitively contrasts male and female perspectives on a futureworth livingin postcolonial discord.
Director: Emmanuelle Mayer (she/her)
Producer: Emmanuelle Mayer, Noam Pinchas (he/him)
Editor: Noam Amit (he/him)
Sound Designer: Neal Gibbs (he/him)
Music: Roy Rabinovici (he/him)
Awards
Jerusalem Film Festival – Audience Award
Jerusalem Film Festival – Award for Best Israeli Film Highlighting Minority Populations
Olhares do Mediterrâneo – Honorable Mention
---
Screenings
Jerusalem Film Festival 2019
Other Israel Film Festival 2019
Millenium Documentary Film Festival 2020
FIFEQ – MTL 2020
Flying Broom 2020
Films Femmes Méditerranée 2020
Olhares do Mediterrâneo 2020
Fishermen of the World 2021
---
Biography
Emmanuelle Mayer was born in Paris, France. After finishing her BFA in Photography at Bezalel academy of arts and design, she continued her studies of MFA in Cinema and Television at the Tel Aviv University. She has filmed as a DP over 15 feature length Documentaries. A FISH TALE is her first feature documentary film as a director.