NIMBLE FINGERS
Parsifal Reparato | Vietnam, Italien 2018 | 52 Min. | OmeU

Österreichpremiere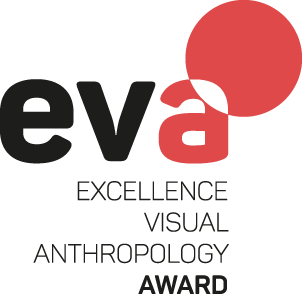 Die junge Wanderarbeiterin Bay verdient den Lebensunterhalt für sich und ihre Familie in Thai Long, einem Vorort Hanois und zugleich einer der größten industriellen Produktionsstätten der Welt. Die Arbeit ist hart und folgt strikten Regeln, die streng kontrolliert werden. Gerade von Frauen wird unermüdlicher Einsatz und absoluter Gehorsam erwartet. Erst als Bay anlässlich der Tet-Feierlichkeiten in ihr Heimatdorf reist, findet sie Zeit, ihre Situation zu überdenken.
Nimble Fingers enthüllt mithilfe von gezeichneten Animationen Schritt für Schritt die Grundlagen, auf denen die Produktionskette globaler Güter aufbaut, und offenbart Ängste und Träume der ausgebeuteten ProduzentInnen.
---
Regie: Parsifal Reparato
Kamera und Ton: Parsifal Reparato, Hoang Chaizee and Federico Tummolo
Schnitt: Armando Duccio Ventriglia
Produktion: Parsifal Reparato, Federico Schiavi

---
Awards
Golden Tree International Documentary Film Festival – Best Mid-Length Documentary – Frankfurt 2018, Terra Di Tutti Film Festival – Bologna 2018 – Premio Storie Di Giovani Invisibili, Roma Cinema Doc – Vincitore Best Italian Documentary – Rome 2017, Sole Luna Film Festival – Audience Award – Treviso 2018, Via Emilia Doc Fest – Menzione Speciale – Modena 2018, Premio Gavioli – Finalista – Brescia 2017, Muestra De Antropologia Visual De Madrid – Mención Especial Mejor Documental Antropológico – Madrid 2018, On The Road Film Festival – Special Mention – Rome 2018, On The Road Film Festival – Audience Award – Rome 2018, Prospectiva Brio Festival – Menzione Speciale – Montesarchio 2018, Visual Fest Roma3 – Special Mention Scientific Committee – Rome 2018, Eurasia International Monthly Film Festival – Best Director – Moscow 2018, Mostra Internacional De Cinema Etnografico Mice – Best Film – Santiago De Compostela 2019, Napoli Film Festival – Premio Cinemaitaliano.Info Schermo Napoli Doc – Napels 2019.
---
Biography
Born in Naples in 1985, anthropologist and director of photography Parsifal Reparato works on socialist and ex-socialist countries challenged by the globalised economy. His recent project Nimble Fingers is a documentary about female factory workers in Vietnam. Reperato is also a free-lance journalist collaborating with different reviews. He published an essay on second-generation immigrants in Rome in 2008 (as part of the European project "Tresegy WP5" in association with Lunaria Association). In 2010, he presented his work "Integration of Manding Community in a Neapolitan Neighborhood" at the 14th conference Antropología Social y Cultural Afroamericana in Havana. Reperato finished his thesis "Illness Experience and Therapeutic Pathways in Cuban Santería about HIV/Aids. A Visual Anthropology Perspective" in 2013.
---
Filmography as Director
Mas allá de la Santería – Documentary, 30', Cuba 2011
Villa villa Vigna – Documentary, 10', Italy 2012
Rezeki – Documentary, 54', Indonesia 2015
Chikù – Reportage, 5', Italy 2015
Underground Harvest, Documentary, Indonesia 2017
Nimble fingers – Documentary, 52', Vietnam 2017