THE MARRIAGE PROJECT – PROJEYE EZDEVAJ
Atieh Attarzadeh Firozabad, Hesam Eslami | Iran 2020 | 79 Min. | OmeU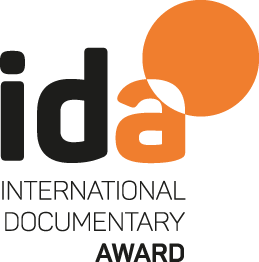 Der Leiter einer psychiatrischen Klinik in Teheran möchte für seine Patient*innen die Möglichkeit einer Eheschließung erwirken, um deren emotionale und sexuelle Bedürfnisse befriedigen zu können. Ein Komitee soll nun die ersten Paare zusammenbringen. Doch wer liebt wen und lassen sich die von Ärzten geformten Beziehungen wirklich in die gewünschten Bahnen lenken? Was denken ihre Familien? Und was ist mit den Patient*innen, die nicht ausgewählt wurden?
THE MARRIAGE PROJECT behandelt feinfühlig ein in vielen Gesellschaften tabuisiertes Thema und wirft Fragen über Geschlechterpolitik im Iran, psychiatrische Ethik, den Umgang mit psychisch Erkrankten und die Suche nach Liebe auf.
Directors: Hesam Eslami (he/him), Atieh Attarzadeh (she/her)
Cinematographers: Mehdi Azadi (he/him), Moslem Tehrani (he/him)
Editor: Farid Daghagheleh (he/him)
Sound Designer: Mehrshad Malakouti (he/him)
Sound Engineers: Seivan Mahmoudi (he/him), Ahmad Afshar (he/him)
Sound Mixer: Benjamin Laurent (he/him)
Producers: Etienne de Ricaud (he/him), Hesam Eslami, Atieh Attarzadeh, Fiona Lawson Baker (she/her)
Awards
Award Winner of up&coming Competition of this human world outlines (Austria).
"Monde en Regards" Award by the Jury Inalco at Festival International du Film Jean Rouch 2020 (Paris, France): This prize is supported by the INALCO, National Institute of Oriental Languages and Civilizati
Special Mention at Escales Documentaires de La Rochelle 2020 (France)
---
Screenings
Cinéma Vérité 2019 (Iran), FAJR 2020 (Iran), Visions du Réel 2020 (Switzerland), Thessaloniki Documentary Film festival 2020 (Greece), Firenze Film festival (Italy) , Rendez-vous With Madness Film festival 2020 (Ontario, Canada), Millenium Documentary festival 2020 (Belgium), Taiwan Women Make Waves Festival 2020 (Taiwan), Escales Documentaires de La Rochelle 2020 (France) , Festival International du Film Jean Rouch 2020 (Paris, France), Festival Traces de Vie 2020 (Clermont-Ferrand, France), Global Health Film Festival 2020 (UK & Ireland), This Human World 2020 (Austria), FIPADOC 2021(France), Ethnocineca– International Documentary Film Festival Vienna 2021(Austria), ImagineIndia Film Festival 2021 (Spain), Rencontres Vidéo en Santé Mentale 2021 (Paris, France)

---
Biographies
Atieh Attarzadeh holds a BA and Master in Cinema studies from the University of Tehran as well as a Master in documentary practice at the University of Bristol. She directed three short documentary films, "40 days of pine" (in a mental home – 2016), "17 years old" (2014) and "I am an ordinary woman" (2010). She is also a write and her works are published at the prestigious Cheshmeh editing house: "Ride the horse in a half of yourself" (2015 – poetry book) and "The guide to dying with herbs" (2016 – novel).

Hesam Eslami, born in 1982 in Ahwaz, south of Iran, got his BFA and MA in cinema from Tehran University of Art. Since 2009 he started to work as editor and director and made documentaries for TV channels. Juvenile offenders and social damages are the main themes of his work. In 2017 his first feature-length documentary, "20th Circuit Suspects" (six years in the life of an adolescent crime gang that breaks into cars in the streets of Tehran) premiered at Hot Docs. He attended the Berlinale Talent Campus in February 2018 where he presented his latest project on gold searchers in Iran.