EDEN TRIBAL
Martin Jayet, Mathilde Lefort | France, New Caledonia 2020 | 52 Min. | OmeU
ONLINE ON SUNDAY MAY 9TH & MONDAY MAY 10TH
WORLDWIDE AVAILABLE
European Premiere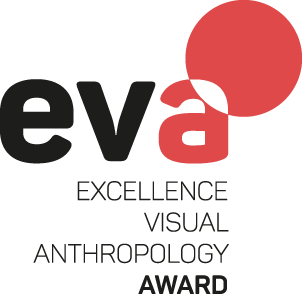 Pacific, New Caledonia, October 2018. In the lead-up to the country's independence referendum, Maggy fights for the cultural heritage and the future of Kanak, an indigenous minority on the island. Confronted with the need to carry traditions and customs into modern times, the Kanak people must also tackle mounting social pressures and the ghosts of colonialism. As the future leader of her community, Maggy wants to help with these supposedly inevitable changes, but will the Kanak be ready to welcome a woman as head of its tribe?
Anchored in sociological history, EDEN TRIBAL paints a poetic and sensitive picture of indigenous self-determination.
Directors: Martin Jayet, Mathilde Lefort
Cinematographers: Thomas Favel, Thomas Brémond
Editor: Audrey Maurion
Sound Operator: Nicolas Zezymbrouck
Sound Editor: Aurélien Bony
Mixer: Marc Taillardat
Composer: Fabien Bourlier Associate
Producer: Eve Brémond
Screenings and Awards
FIFO Film Festival in Tahiti – World Premiere
INDIE FILM FESTIVAL – Award of Merit
Best Shorts Competition – Award of Excellence: Documentary Short
---
Biographies
Martin Jayet grew up in New Caledonia. After a Bachelor's degree in Philosophy and scriptwriting and direction classes at EICAR in Paris, he explored various audiovisual sectors, including cinema, advertising, corporate video, music videos, and documentaries.

Mathilde Lefort grew up in New Caledonia. After a dual-honors bachelor's degree in History and Art History at Paris 1 and a high marks' degree in "Images and Visual Cultures" at l'École des Hautes Études en Sciences Humaines et Sociales de Paris, she naturally explored documentary's sphere.