HALF ELF
Jón Bjarki Magnússon | Iceland 2020 | 63 Min. | OmeU

World Premiere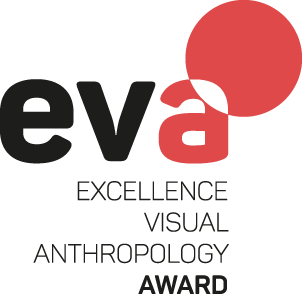 Lighthouse keeper Trausti loves stones, his wife Hulda loves books. They have lived together on the Icelandic shores for over seventy years. Shortly before his hundredth birthday Trausti rediscovers his "inner elf" and tells Hulda that he wants to change his surname to "Elf". His wife shows little understanding. With the help of an electric magnifying glass, Hulda retreats into the world of poetry, while Trausti, facing imminent death, sets off in search for a coffin that can carry his inner elf back to the mysteries beyond.
Half Elf is a sensitive and powerful story about love and the search for meaning, which celebrates life in the middle of the icy landscape and even in the face of death.
---
Director: Jón Bjarki Magnússon
Camera and Sound: Jón Bjarki Magnússon
Editing: Jón Bjarki Magnússon
Production: Hlín Ólafsdóttir, Jón Bjarki Magnússon

---
Biography
Jón Bjarki Magnússon is a filmmaker with a background anthropology, journalism and poetry. He studied creative writing at the University of Iceland and graduated with an MA in Visual and Media Anthropology from Freie Universität, Berlin in 2018. His short film on friendship in cyberspace, Even Asteroids Are Not Alone (2018), was awarded the Royal Anthropological Institute´s Short Film Prize for 'the most outstanding short film on social, cultural and biological anthropology or archaeology' in 2019. Jón Bjarki shares his time between Athens, Berlin and Reykjavík.