LAATASH – THIRST
Elena Molina | Algeria, Spain 2019 | 14 Min. | OmeU

Austrian Premiere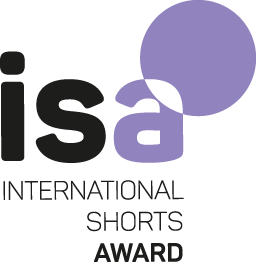 Water is an important resource everywhere and increasingly scarce. The Sahrawi women in Western Sahara face the "thirst of the hamada", the curse of the desert, every day. They built their refuge in a land where no one could survive before. For more than forty years they have been holding out and taking care of their people there. They ensure every drop of water is distributed according to the needs of each family. But there is an even more terrible thirst in their throats, for which they find no relief: a life in peace, freedom and normality.
Laatash – Thirst empathetically and poetically reflects on a conflict that has been lasting for years and on strong women, who render life in the desert possible.

---
Director: Elena Molina
Camera and Sound: Daniel Bengoechea, Lafdal Med Salem, Maitane Carballo
Editing: Elena Molina, Begoña Ruiz
Producer: Raquel Calvo

---
Awards
Best Short Documentary at FICIE International Independent Cinema Film Festival of Elche 2019; Best director CIMA award at ALCANCES Documentary Film Festival, Cádiz, 2019; Special Mention Best Iberoamerican Documentary Short Film, Shorts México 2019; Audience Award Ull-Nu International Film Festival 2019; Best Short Film Special Mention of the Jury Ull-Nu International Film Festival 2019
---
Biography
Born in Madrid in 1986, Molina studied Audiovisual Communication at the Complutense University of Madrid and she specialised in Creative Documentary at the Pompeu Fabra University in Barcelona. She has carried out projects in Burkina Faso, South Korea, Kuwait, Cape Verde, Algeria and Haiti, where she directed three short documentaries The Puppets Cemetery, Quand j'étais petit, Laatash and her first feature documentary Rêve de Mousse. She's currently developing her second feature documentary.