LAATASH – THIRST
Elena Molina | Algerien, Spanien 2019 | 14 Min. | OmeU

Österreichpremiere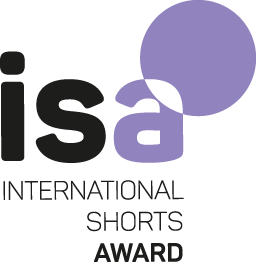 Egal wo, Wasser ist eine wichtige Ressource und wird es zunehmend immer mehr. Die Sahrawi-Frauen, die in der Westsahara leben, wissen das am besten: Sie sind jeden Tag mit dem "Durst der Hamada", dem Fluch der Wüste, konfrontiert. In unterschiedlichen Flüchtlingslagern der Region organisieren sie entsprechend den Bedürfnissen jeder einzelnen Familie die Verteilung der kostbaren Flüssigkeit. Allerdings gibt es noch einen Durst in ihren Kehlen, für den sie aber kaum Linderung finden: Der Durst nach einem Leben in Frieden, Freiheit und Normalität.
Laatash – Thirst erzählt einfühlsam und poetisch über einen langjährigen Konflikt und über starke Frauen, die ein Leben in der Wüste möglich machen.

---
Director: Elena Molina
Camera and Sound: Daniel Bengoechea, Lafdal Med Salem, Maitane Carballo
Editing: Elena Molina, Begoña Ruiz
Producer: Raquel Calvo

---
Awards
Best Short Documentary at FICIE International Independent Cinema Film Festival of Elche 2019; Best director CIMA award at ALCANCES Documentary Film Festival, Cádiz, 2019; Special Mention Best Iberoamerican Documentary Short Film, Shorts México 2019; Audience Award Ull-Nu International Film Festival 2019; Best Short Film Special Mention of the Jury Ull-Nu International Film Festival 2019
---
Biography
Born in Madrid in 1986, Molina studied Audiovisual Communication at the Complutense University of Madrid and she specialised in Creative Documentary at the Pompeu Fabra University in Barcelona. She has carried out projects in Burkina Faso, South Korea, Kuwait, Cape Verde, Algeria and Haiti, where she directed three short documentaries The Puppets Cemetery, Quand j'étais petit, Laatash and her first feature documentary Rêve de Mousse. She's currently developing her second feature documentary.