OUTSIDE THE ORANGES ARE BLOOMING
Nevena Desivojević | Serbien, Portugal 2019 | 21 Min. | OmeU

Österreichpremiere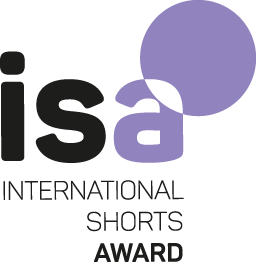 Hoch oben in den portugiesischen Bergen hält ein Mann als Letzter die Stellung in einem aussterbenden Dorf. Er geht nicht mehr in die Kirche und wandert stattdessen allein durch die nebligen Wälder und zwischen den Mauern seines dunklen Hauses umher, unzufrieden mit seiner Existenz als Mensch und Außenseiter.
Outside the Oranges are blooming unterstreicht die Einsamkeit eines verschwindenden Dorfes und den (innerlichen) Rückzug seines letzten Bewohners sowohl durch den kargen Dialog zwischen Protagonist und Filmemacherin als auch durch die karge Atmosphäre der Bilder.

---
Director: Nevena Desivojević
Camera and Sound: Cristina Hanes, Nevena Desivojević, Venice Atienza, Cristiana Forte Cruz
Editing: Francisco Matos Morreira, Nevena Desivojević, Pedro Peralta
Producer: Ivan Milosavljević, Nevena Desivojević

Screenings
Doclisboa, Portugal'19; Dok Leipzig, Germany'19; Porto/Post/Doc: Film & Media Festival, Portugal'19; Caminhos do Cinema Português, Portugal'19; Beldocs International Documentary Film Festival, Serbia'20
---
Biography
Born in Serbia, Desivojević in 2016 graduated from an International joint master course Doc Nomads (Lisbon, Budapest, Brussels). She has been the assistant editor for feature documentary Campo by Tiago Hespanha. Filmography: Goldfish Swim Better under the Rain (2016), You've Never Been ere (2015). She currently lives and works in Lisbon.