WEIYENA – THE LONG MARCH HOME

Judith Benedikt, Weina Zhao | Österreich, China 2019 | 96 Min. | OmeU
Weltpremiere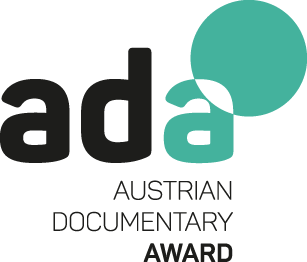 Weina Zhao lebt in Wien, der Stadt, der sie ihren Vornamen verdankt. Als sie beginnt, sich mit der Geschichte Chinas, der Heimat ihrer Eltern, zu befassen – von Maos langem Marsch über die Tragödien der Kulturrevolution bis hin zur Moderne –, erfährt sie auch immer mehr über die Familien ihrer Eltern, die unterschiedlicher kaum sein könnten: zum einen FilmemacherInnen im Shanghai der 1930er Jahre, zum anderen arme Bauern aus dem Norden.
Entlang dieser Familiengeschichten und gespickt mit absurd-komischen Momenten entfaltet sich in Weiyena – The Long March Home auch ein Porträt über das aktuelle China und seine Geschichte und berührt Themen wie Vergangenheitsbewältigung, Migration und Identität.

---
Director: Judith Benedikt, Weina Zhao
Camera: Judith Benedikt
Edit: Birgit Foerster
Music: Andreas Hamza
Producer: Langbein & Partner
---
Biography Judith Benedikt
Judith Benedikt, born 1977 in Lienz, Austria. Studied image technology and camera and editing at the University of Music and Performing Arts, Department of Film and Television with Prof. Christian Berger in Vienna. Besides her studies she worked as a lighting technician with the CLRS lighting system. Since 2003 camerawoman for documentary and feature films.
Filmography
Inland, Kino (2019) Kino Doku
R/D: Ulli Gladik, K/C: Judith Benedikt, Elke Groen, Ulli Gladik

Devoti Tutti (2019) Kino Doku
R/D: Bernadette Wegenstein, K/C: Judith Benedikt, P/P: 1000 Rosen Filmproduktion

Die 3. Option (2017), Kino Doku,
R/D: Thomas Fürhapter, K/C: Judith Benedikt, P/P: Navigator Filmproduktion
CPH: DOX Competition 2017
---
Biography Weina Zhao
Weina Zhao was born in Peking in 1986, raised in Vienna and lived in between in Peru. After her master studies in sinology, she worked on different documentaries (as assistant director, production assistance, unit manager, translator). Since 2012 Zhao is directing and writing her own projects. 2017 she did a further training as screenwriter in the course "Storytelling – Grundlagen der Stoff- und Drehbuchentwicklung für Kino & TV" (Storytelling – Fundamentals of material and screenplay development for cinemca and TV) with Arno Aschauer.
Filmography
Robolove (A 2019)
Kino-Doku/cinema documentary, 79 min, R/D: Maria Arlamovsky
Aufnahmeleitung/Set Manager

Das Fieber (A/D/CH 2019)
Kino-Doku/cinema documentary 99 min, R: Katharina Weingartner
Regie- und Produktionsassistenz, Aufnahmeleitung/ Assistant director, production assistant, set manager

CinéKino – Autriche (D 2017)
TV-Doku, Arte, R/D: Matthias Luthardt
Aufnahmeleitung/Set Manager

China Reverse (A 2014)
Kino-Doku/cinema documentary, 89 min, R/D: Judith Benedikt
Regie- und Produktionsassistenz, Aufnahmeleitung/ Assistant director, production assistant, set manager

Zuhause (A 2013)
Kurz-Doku/short documentary, 19 min, R/D: Nariman Mansouri und Weina Zhao
Regie, Kamera und Schnitt / Director, camera and editing
Young China & Austria Film 2013